Our Bastille Day evening hosted in the Maison Française of the Embassy of France was too much fun to merely be described in words, so click on the image below to see the video and share these moments with us.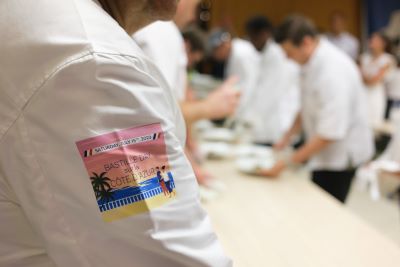 You can also see some pictures of the event by clicking here.
---

Talleyrand and Antonin Carême
During his welcome address, Ambassador Bili referred to Talleyrand's reliance on French gastronomy as a form of soft diplomacy.
Charles Maurice de Talleyrand-Périgord was a highly skilled diplomat who served Louis XVI, Napoleon Bonaparte and Louis XVIII, and declared that there is "no good diplomacy without a good lunch".
Known for his "flexibility" as he served so many different French regimes, some of his harsher critics said about him that "cooking is the only cause he has never betrayed".
In Valencay, his chateau in the Loire Valley, Talleyrand was adamant that meals should be presented in the French Style - which was to serve all the dishes at the table at the same time and not in the Russian Style - one dish at a time, as it had become trendy then. We are now used to serving the Russian style and are reminded of the French style only when we have buffets.
He entertained the most influential international heads of state and royalty, helped by his famous Chef Antonin Carême who could express his culinary talents in an amazing suite of kitchens that can still be visited today. Between Talleyrand and Carême, a true culinary adventure was to take place to fulfill diplomatic missions, giving lavish dinners of up to 50 different dishes served in a superb setting.
Interesting facts about Antonin Carême:
 Carême in English means Lent which is quite ironic considering he is known for his spectacular dishes and architectural desserts!
 Carême wrote one of the first encyclopedic cookbooks: "Le Maitre D'Hotel Français" in which he says: "It is right, however, to consider the Ministry of Foreign Affairs as having been the sanctuary of modern cuisine."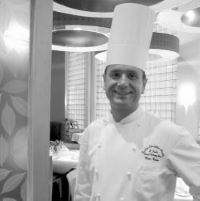  He invented the Toque by adding a round piece of cardboard to the sort of round cotton beret used since the Middle Ages to give it a more elegant and practical look.
 Labeled "King of Chefs and Chef of Kings." Carême became known all over Europe. He developed refined dishes, elaborate creations and designs, and healthier meals including fresh vegetables.
 After twelve years in the service of Talleyrand, Carême passed into the service of the Emperor of Russia, who had experienced his skill in Valençay.
---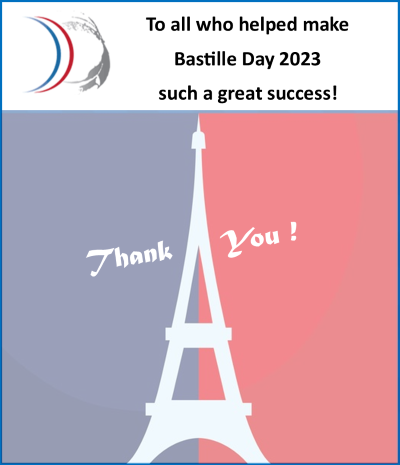 And special thanks to our Bastille Day 2023 Sponsors