"I can adapt to change easily but I am not a fan of it!"

This quote from former American figure skater Ashley Wagner might be the way most of us feel today and, yet, we still have a few months ahead of us to make the best of our situation.
Let's look at some of the ways our community is responding to the challenge

The Sous Vide Day celebration
Back by popular demand: Feb. 2nd Solidarity Dinner
Spotlight on our Member: The Serge Betsen Academy
Did You Know: The Rise of Dark Kitchen
Creative ideas
---
The Sous Vide Day Celebration:

January 26th is International Sous Vide Day (ISVD)
The best way to brighten a long winter's day is to celebrate by enjoying a good dish!
Sous Vide is French for "under-vacuum" where food is vacuum sealed and slow-cooked in water at constant low temperatures until it's perfectly cooked through.
You can learn more about the technique developed by Dr. Bruno Goussault 50 years ago by going to the ISVD website and register
Throughout the day there will be documentaries, cooking demonstrations showing off sous vide recipes from around the globe and panels featuring chefs such as Daniel Boulud and Kyle Connaughton as well as industry leaders.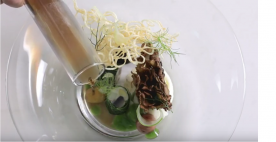 You may even see a face or two you're very familiar with from the Comité Tricolore family!
The video trailer will tell you all there is to know about a day of excellence...
and succulence...
Our partner Cuisine Solutions is offering specials each month during 2021. Have some sous vide dishes delivered right to your door for easy preparation. Check out the 72 Hour Short Rib Dinner at only $64.99 at www.MyCuisineSolutions.com
---
Back by popular demand: February 2nd Solidarity Dinner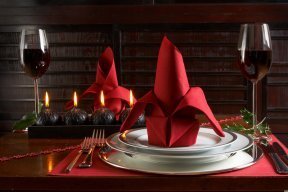 Another Solidarity Dinner! If you have not had a chance yet to participate, February 2nd is the date to come and join us at La Côte d'Or!
Go to Eventbrite to check out the menu that Chef Jacques Imperato has prepared for us and come to meet him while helping the community!
As always, the price of the ticket includes the price of the meal which goes entirely to the restaurant, plus a tax-deductible donation which goes entirely to one of our beneficiaries.
Twenty tickets are available at the price of $ 75 per person, which consists of $50 for your meal (tax and tip included, drinks excluded), and $25 tax-deductible donation to the Comité Tricolore. It is also possible to order the meal To-Go.
All COVID 19 sanitary protocols will be respected. Parties of 2 minimum and 6 maximum.
---
Rugby as a means of education…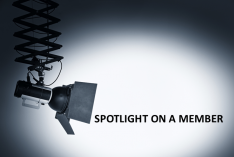 The Serge Betsen Academy is a non-profit charitable organization member of the Comité Tricolore.
Serge Betsen, long considered one of the top worldwide rugby players and named best World Player in 2002, became a Chevalier de l'Ordre National de la Légion d'Honneur in 2017.
After returning to his native country Cameroon in 2004, he created the Serge Betsen Academy to help underprivileged children. Using rugby to teach values and standards to the children, the charity supports children's education and access to basic healthcare. Since then it has also opened centers in Mali.
In addition SBA has activities in support of young rugby players in the USA, Cambodia, Madagascar, and Liberia. In November 2013, the Serge Betsen Academy incorporated in Washington DC as a 501 (c) 3 organization.
Watch this short video to see some of SBA's exciting projects.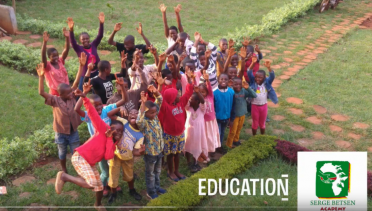 President: Serge Betsen
Vice-President: Odile Prevot
---
Should you be scared of Dark, Ghost, or Cloud kitchens?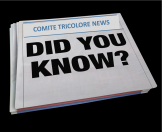 You might start hearing about Dark Kitchens, Ghost Kitchens or Cloud Kitchens. Basically they are kitchens that prepare food that will be delivered, as opposed to being served in restaurants.
You order online and the food is delivered directly to you…everything is virtual …hence the names.
The conjonction of the closing of restaurants due to the pandemic and the rise of delivery companies, such as Uber Eats or DoorDash, has made it an alternative for restaurants to remain afloat, a change that might be here to stay.
Dark Kitchens are a great way for restaurants to target a new market, optimize their facilities, experiment with new menus and adapt to the new normal.
---
Adapting to the times and weather!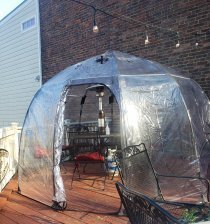 As seen on a restaurant terrace in Harper's Ferry: a row of these tents that could almost be seen as a romantic way to adapt to the pandemic during the winter…