Bienvenue à Washington
Victor Obadia Memorial
Busy Getting Awards
The Agenda
---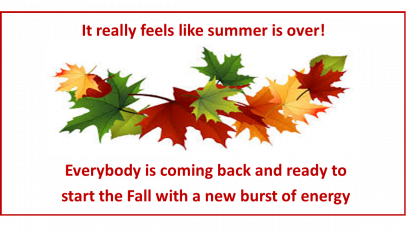 ---

The Comité Tricolore and its Members are resuming a season of events for you to choose from by checking the website Agenda.
The CT has programmed in person and online gatherings for newly arrived French citizens and for the French-American community at large.
And, our Members and Partners have been busy receiving awards from different organizations in the region.
---
Bienvenue à Washington
A special event for newly arrived French citizens
On October 18th, the CT is organizing a special event for French citizens who arrived in the D.C. area in the past year or two and have not had time yet to get to know our diverse French-American organizations and the Consulate. This year our newest member l'Association des Alsaciens de Washington will partner with us and give this event a very special flavor!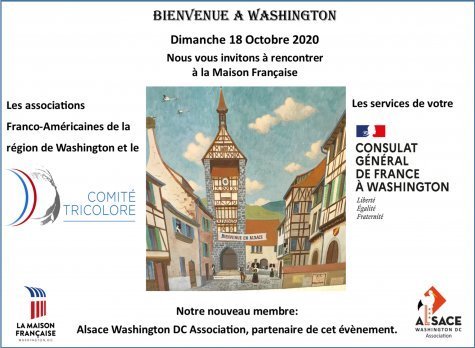 'Bienvenue à Washington' is meant to be for those who might not yet know about the CT, let alone receive this newsletter. So, if you know of anyone who would benefit from this invitation, please forward this newsletter to them.
---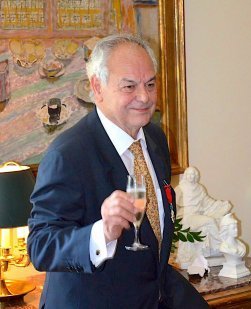 Victor Obadia Memorial
It has been a year now since our friend Victor left us, but he still is very much with us in spirit.
On October 27th, let's celebrate Victor's life on the first anniversary of his passing. We will have videos and testimonials from friends and family that will remind us of all the fun and exciting times we had with him.
This is an event by invitation only.


---
Our Members' series are back
'Les Déjeuners du Mercredi' have started again.
The cultural activities organized by the French-speaking Protestant Church of Washington DC resumed on September 30, 2020 on Zoom and will meet every two weeks with challenging topics and excellent speakers.
The pastor and his team invite you to join these Wednesday lunches held in French…with a glass in hand and something to nibble on.
To find out about the up-coming topics go to our Agenda and/or follow us on Facebook @ComiteTricolore.org.
---
A very busy awards season
CONGRATULATIONS TO CHEF DAVID DESHAIES!
The Chef of the Year RAMMY Award has been given to French Chef David Deshaies of Unconventional Diner.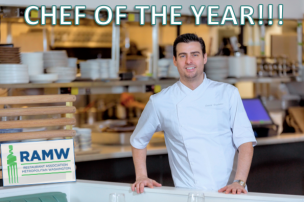 This award recognizes the Chef who demonstrates consistent standards of culinary art and excellence in the Washington area.
The RAMMYS are organized by the Restaurant Association Metropolitan Washington and have become the most prestigious award presented to members of the DC food and beverage industry.
---
ONCE MORE!
CONGRATULATIONS TO THE ALLIANCE FRANCAISE!
The Alliance Française de Washington D.C. was recognized for the second year in a row as the Best Arts and Culture Non-Profit in the area!.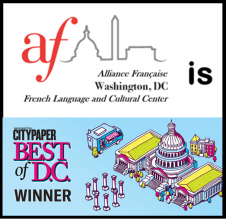 So go to the AFDC website or to our Agenda to browse the amazing fall cultural events programmed for the coming weeks.
AND Stay Tuned!
Stay Tuned for all the events coming up in October:
Find them on our website, listed in our Agenda and/or follow us on Facebook @ComiteTricolore.org for up-to-date information.
---