Summer ended but the Comité Tricolore is starting the new season by beating the blues.

This month's Solidarity Dinner is sold out, but don't worry we are already planning the next one!
Et inscrivez vous vite pour le Déjeuner sur l'Herbe...
---

Le Déjeuner sur l'Herbe
Do not miss the 'Kermesse'
Did You Know?: Josephine Baker at the Panthéon
Spotlight on a Sponsor: Calvert Woodley
Tired of typing?
---
Le Déjeuner sur l'Herbe est de retour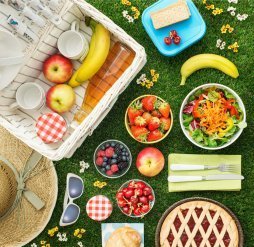 Le dimanche 17 Octobre de midi à 16h!
Organisé par le Comité Tricolore pour la communauté française de Washington, nous vous attendons pour déjeuner en plein air dans les jardins de l'Ambassade de France.
Nous avons prévu des jeux et animations pour les enfants: ping-pong, pétanque (Bocce), badminton, jeux de société, et activités pour les plus petits. Un coin lecture pour les enfants avec une selection de livres proposée par Bonjour Books D.C.
Et bien sûr pour tous Musique Live et au menu:
plat chaud, salades variées et desserts, cafés, boissons sans alcool et vins français au cash bar (au verre ou bouteille).
Vous rencontrerez les associations françaises et franco-américaines de la région de DC, membres du Comité Tricolore.
Les inscriptions et les details sont disponibles sur EventBrite:
inscrivez-vous ici.
Cet évènement est une belle opportunité pour faire connaître votre restaurant, magasin ou entreprise aux français de la région! Pour participer au déjeuner sur l'herbe en tant que sponsor, contactez Eve Chauchard
Nous vous attendons tous et...si vous souhaitez nous aider à preparer les festivités, contactez Annie Boutin-King
---
Do not miss the 'Kermesse' !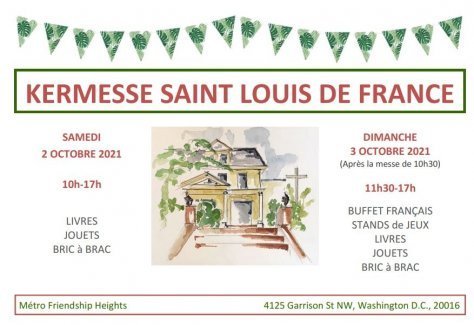 The French Parish of Saint Louis de France organizes its annual Fair for the Francophones and Francophiles of the Washington Region!.
Saturday, October 2 from 10 am to 5 pm
and Sunday, October 3 from 11:30 am to 5 pm:
Sale of books in French, bric à brac, toys, game stands, and French buffet.
— -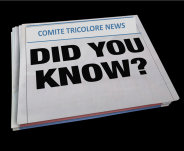 Josephine Baker at the Panthéon
Josephine Baker, a French-American figure of the entertainment world who played an important role in the French resistance during World War II, will be honored in the Panthéon in November.



Located in the Latin Quarter next to the Sorbonne, the Panthéon was built in the 18th century and serves as the resting place of famous French personalities. Josephine Baker will be next to 80 others, such as Voltaire and Jean-Jacques Rousseau, and will be the sixth woman there.

The petition of about 38 000 signatures for her entry in the Panthéon summarizes her achievements: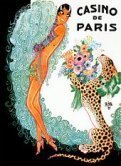 "Artist, first black international star, muse of the Cubists, resistance fighter during the Second World War in the French Army, active alongside Martin Luther King for civil rights in the United States of America and France, Knight of the Legion of Honor in a military capacity, Croix de Guerre 1939-1945 with palm, Medal of the Resistance (with rosette), Commemorative Medal for Voluntary Service in la France libre."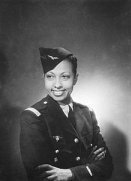 During World War II, she was recruited by the 2nd Bureau. She used her cabaret tours to move freely and gather information about the location of German troops.
…And she helped soldiers beat the blues by singing regularly for them on the battlefields of North Africa.
Born on June 3, 1906 in Saint Louis, Missouri, she started a career in showbusiness and became an international star in the 1930s after being offered an opportunity to perform in Paris, a place she called home until her final days.
Pictures from wikipedia.org
---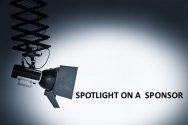 Nothing better to beat the blues than a trip to Calvert Woodley!
A family-run local institution with a vast selection of wine, beer, & liquor, plus a counter for cheese & deli meats, Calvert Woodley's purpose is to make the finer things in life accessible.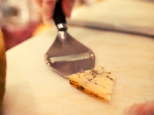 With about 50 employees ready to explain the intricacies of their wines, the Calvert Woodley's staff can help with beers, cheeses, liquors… or all of the above.

And for some cocktail recipes or holiday treats you can follow them on Facebook @CalvertWoodley

or go to their website
---
Check our website for more exciting things to do!
Our Members are organizing a large number of events and activities, some in French, many in English, some free, some for a fee. Our Newsletter keeps you informed of these opportunities.
For more information go to our Agenda.
Also check the website of each member since we cannot include all their offers. You might also be interested in joining some of these organizations as members either to support them or to take full advantage of their great cultural programs.
---
Tired of typing?
Just scan this QR code and go straight to our Homepage.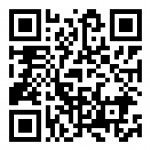 ---