---
If you live in the Washington D.C. area, if you moved back to France but miss being here with us, if you are a Francophile and wish you could live in our region, we have started our online auction so that you have the opportunity to join us and bid for exciting prizes from around the world.
Come and join us in the bidding!

Get ready for future travels, adventures, gifts and more!
---

From Near or Far: Bidding Opportunities
If you Missed our Dinners, Here is Another Chance
Under our Radar: Two interesting projects
Did you Know: Strange facts about Online Auctions
Les Expressions Françaises: Faire d'une pierre deux coups
---
Time to bid, the online auction is in full swing...
PUT IN YOUR BIDS!
It is full of items for yourselves or for the ones you love.
To see them all, click on this link.
Our Bastille Day auction is the best and most exciting platform for luxury art, travel or home goods that you can keep for yourself or surprise those you love (especially when you don't know what to give to those who already have everything).
For example, if you want to get away from the cold weather this winter.
TRAVEL
Club Med All Inclusive 7-night vacation
Complimentary Club Med 7-night land only vacation at one of the following resorts in North America: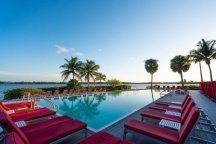 Club Med Resort: Cancun, Punta Cana, Ixtapa or Guadeloupe - 7 Nights for Two
• Club Med Cancun Yucatan / Mexico
• Club Med Ixtapa / Mexico
• Club Med Punta Cana / Dominican Republic
• Club Med La Caravelle / Guadeloupe
The validity of this package is between July 15, 2023 – July 14, 2024.
---
Three Nights For Two at Any of Signature B Properties in Paris or Brittany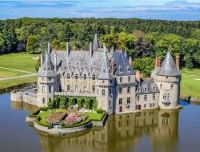 Just to name a few:
 The Second Empire's splendors of the Hôtel de Sers;
 Hôtel Edouard VII close to the Opéra Garnier;
 Or the Hôtel Montalembert, in the heart of Saint-Germain-des-Prés.
 If you prefer the countryside, you can also select the Domaine de la Bretesche in Brittany
---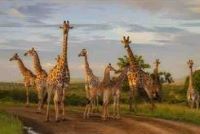 Two South African Safaris for Two - Zulu Nyala
An entrancing experience in a unique wilderness area, the private Zulu Nyala Lodge & Game Reserve provides a unique bush experience in the heart of one of South Africa's most diverse conservation regions.
This package includes 6 days accomodation and meals either at the Heritage Safari Lodge or Hemingway-style Tented Safari Camp (depending on availability) with 2 game viewing activities per day with a personal ranger.
---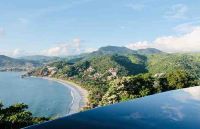 A 7-night Mexican Retreat for up to 12 guests
One Private 7-Night Vacation Rental of Casa Angelina in Zihuatanejo, Mexico for up to 12 guests in 6 suites.Breathtaking views from a lush jungle oasis await guests at Casa Angelina's private villa retreat overlooking the Sierra Madre del Sur coastal mountain range.
---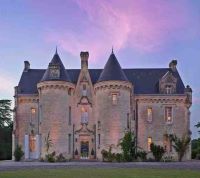 Château Le Petit Verdus, Bordeaux: A 5-Night Rental for up to 14 guests
A fairytale vacation for up to 14 guests in 6 suites. Breathtaking architecture and interiors await guests at Le Petit Verdu's private château nestled among its own vines in one of the world's most notable wine regions.
---
And of course, to celebrate our Bastille Day theme!
5 Nights for Two at the Fairmont Monte Carlo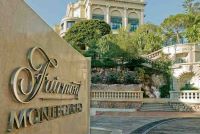 An Immersion in Monaco's Joie de Vivre 6 days/5 nights accommodations at the Fairmont Monte Carlo in a Junior Suite. Escape to the incomparable grandeur of the four-star Fairmont Monte Carlo in Monaco, a principality nestled between Italy and France, on the Côte d'Azur between the sparkling Mediterranean and the legendary Casino.
---
Three Nights at any participating Fairmont Hotel in the USA/Canada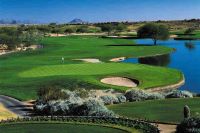 Boasting a distinctive collection of awe-inspiring historic icons, elegant resorts, modern city centers, and tropical hideaways, Fairmont Hotels & Resorts welcomes you to indulge in luxury at any participating Fairmont Hotel within the contiguous U.S. or Canada
---
Mansion Stay in County Kildare, Ireland - 6 Nights for Two at Carton House (Land Only)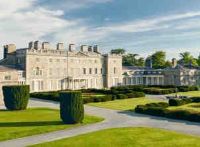 Situated in the university town of Maynooth, County Kildare, Carton House is one of Ireland's most exquisite national treasures, a luxury Irish resort ready to welcome you to its magnificent grounds, featuring exceptional golf and spa relaxation within 1,100 acres of sweeping parkland.
---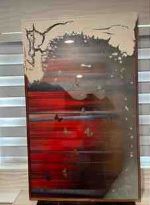 Art and Culture
Exclusive paintings by Jean-Luc Vivier
Reflecting Love
Global Warming
Cosmic Highway
Music
Private Vocal Recital with Baritone Vincent Fung & Pianist Adriano Spampanato
Private Piano Concert with Virtuoso Adriano Spampanato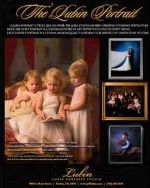 Portrait
Portrait Session with National Geographic Photographer Dan Westergren. Choose the Location!
Handmade Portrait of a Lifetime
Home
Poetic Porcelain: A Raynaud Vase
Fine furniture from iconic l'Enfant Gallery
---
Bids on the Online Auction will close at the end of our Bastille Day dinner.
Click here to bid on the Online Auction.
Those of you who are present will have a chance to continue bidding on our in-situ Silent Auction…and be tempted!
Click here to join us on July 15th.
---
If you Missed our Dinners, Here is Another Chance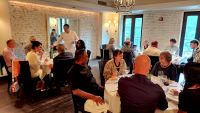 If you have missed any or all of our Solidarity Dinners, here is your chance to taste dishes from the many French chefs of the Washington DC area all at once. More than 20 of them are coming to collaborate in preparing an incredible variety of dishes from Provence at our Bastille Day event.
---
Two interesting projects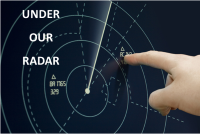 Sister Revolutions
about the history and memory of the French and American revolutions in Charlottesville, VA and Besançon, France.
Benjamin Bernard, Ph.D. is a historian producing a podcast documentary, "Sister Revolutions". Charlottesville and Besançon are Sister Cities Approaching 2026, the 250th anniversary of America's founding, it is time to reconsider shared experiences of national revolution on a local scale. The project is on-going and if you have an interest in participating in the project, contact bernard@virginia.edu.
----
"Marie Suize Pantalon, itinerary of a pioneer"
François Gaillard is the Director of the documentary "Marie Suize Pantalon, itinerary of a pioneer".
This program have been aired on France 3 and is always available in many PBS stations in US.
Historians, researchers and author describe the outstanding and entertaining life of this daughter of both France and California. This program is of particular interest to educators and an example of the strong links between France and US. It can be seen on Vimeo in French version with English subtitles.
Click here to watch this interesting documentary.
---

Strange facts about Online Auctions
There have been some strange and unusual online auction items over the years. Here are a few examples:
Ghost in a Jar: a man claimed to have captured a ghost in a jar and put it up for auction on eBay. It was eventually removed although many had already put in bids.
Virgin Mary Grilled Cheese Sandwich: a woman from Florida put up for auction a grilled cheese sandwich with an image of the Virgin Mary which sold for $28,000.
Towns and Villages: small towns or villages that are struggling economically have been sold in certain countries.
The highest bid for an online auction was for Leonardo da Vinci's painting "Salvator Mundi" auctioned by Christie's in 2017 which sold for more than $450 million. Others were: Amedeo Modigliani "Nu couché" sold for $170.4 million in November 2015; Francis Bacon's "Three Studies of Lucian Freud" triptych painting sold for $142.4 million in 2013; Edvard Munch's "The Scream" sold for $119.9 million in 2012.
---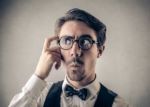 Les Expressions Françaises
Faire d'une pierre deux coups
To kill two birds with one stone

The phrase implies both skill and luck, which you will need to win in our online auction!
Furthermore you will in fact 'faire d'une pierre deux coups' if you win something at an advantageous price while doing a good deed.
The expression first appeared from the pen of Michel de Montaigne, author of the Essays, in 1570. It refers to the double effect or double advantage produced by a single action.
No doubt, the phrase existed previously in an oral form . It must date back to the time of hunters, when hunting with a slingshot, they managed to kill two preys or two birds with a single stone, hence the English version 'to kill two birds with one stone'.
---