Get in the Mood
Victor Obadia Memorial
The Agenda
---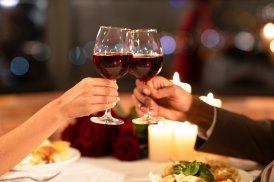 November and December are usually festive months. This year, as we adapt to the circumstances, the Comité Tricolore is making sure we get in the mood by organizing Festive Solidarity Dinners.



---
Another Festive Solidarity Dinner
Tuesday November 10th at Unconventional Diner
1207 9th St NW, Washington, DC 20001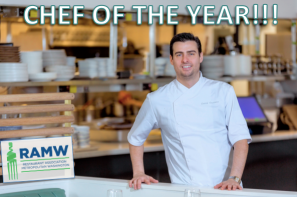 Chef David Deshaies, who just received the 2020 Chef of the Year RAMMY Award has prepared a special menu to open the holiday season with some French zest! Enjoy a meal in one of our great restaurant partners and get to meet the Chef while helping the community!
20 tickets are available at $78 per person, $53 for your meal (tax and tip included, drinks excluded) and $25 as a tax deductible donation to the Comité Tricolore which will go entirely to one of our beneficiaries.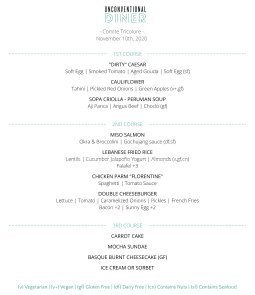 Of course, all of the COVID 19 sanitary protocols are being put in place.
Tables are for 6 people maximum and 2 minimum. You will be asked to wear a mask when entering the restaurant and walking around. Your party will be assigned a separate table unless you indicate you wish to join another party. We will be seated inside the restaurant.
Vegetarian options are available.
Let yourself be tempted by the special menu, look at it and register on Eventbrite.



We look forward to seeing you there!


---
Convivial indeed!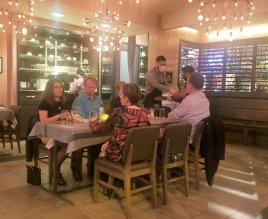 Convivial is truly the right word to describe the first Comité Tricolore Solidarity festive dinner at.... where else than Convivial!

A special room was dedicated for the twenty lucky friends of the Comité Tricolore who dined on the best French dishes - the coq au vin made you feel you had just landed in France...and the paté, boeuf bourgignon, and profiteroles ...what a treat!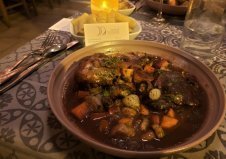 Chef Cédric Maupillier joined us, and of course; the conversation was about food, but also about the support we give each other and our vibrant Franco-American community.

---
A moving Tribute to Victor Obadia
On October 27th, we celebrated Victor's life on the first anniversary of his passing: a moving ceremony attended by his friends and those who were touched by his life, his charm, and his dedication to others.
If you were not able to join us we can share with you the video recording of the event with tributes from Ambassador Philippe Etienne, Comité Tricolore member associations, friends and family, including the beautiful video realized by his daughter Stéphanie Mace Obadia that reminded us of the many facets of his life and achievements.
To access the video, send an email to our President evechauchard@gmail.com who will send you the link.