Chef Cedric Maupillier has prepared a festive Holiday menu honoring French traditions. How about tasting some "Boudin blanc de Noël" or "Bûche de Noël"?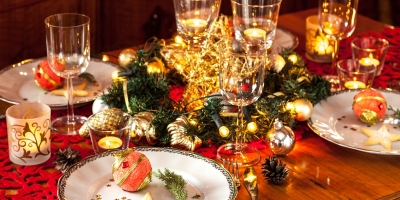 Registration, details, menu:
https://www.eventbrite.com/e/holiday-dinner-of-the-comite-tricolore-at-convivial-dc-tickets-465374647097
Open to all! 40 tickets are available at the price of $ 95 per person (tax and tip included, drinks excluded).
For this Dinner, no donation to the Comité Tricolore has been added the the ticket price. The price of the ticket represents the price of the meal going to the restaurant. When you get your ticket, you will have an opportunity to add a tax-deductible donation to the CT which will go entirely to our beneficiaries. We are counting on your generosity for this end of the year event to help us continue our charitable mission.
If you are coming with friends, please let us know so that we can seat you together at the same table. We regroup guests at tables of 6 or 8 unless you wish a separate table.
The restaurant is situated in NW DC in the Shaw neighborhood. You can easily walk from the nearby Green/Yellow line Shaw Metro on R Street NW between 7th and 8th, or from Mt Vernon Square Metro on the SW corner of 7th and M Street NW. The parking garage has entrances off of both 8th street and 9th street, for which the restaurant validates two hours of free parking.