Many venues are reopening: parks, museums, gardens, movie theaters.
Here is a list of some of the many places you can enjoy...rain or shine.
But we are facing another curse: the cicadas! So let's go outdoors before the end of the month, before the trees start to turn brown.
Just a reminder - do not plant a young tree this year!
---

Museums are reopening
Flowers are blooming in the parks
In the Spotlight - Jade Fiducial
New season - new sponsors
Let's go to dinner!
---
Museums are reopening
For the best of both worlds: many area museums are as appealing for their gardens as for their collections
With timed entry, you can now enjoy both Exhibits and Gardens at:

For a piece of history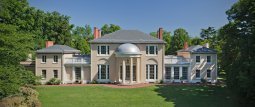 For the arts
For a unique experience
---
Flowers are blooming in the parks
If you just want to beat the cicadas and marvel at the blooms you might want to take a stroll at: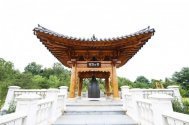 or on Northern Virginia's many trails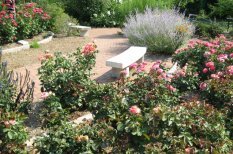 And for rainy days: movie theaters are reopening
We can now go back to the movies: most of the AMC movie theaters have re-opened, as well as the Angelica Film Centers, the Cinema Arts Theater in Fairfax and the ICON at the Boro: a new theater in Tysons Corner.
---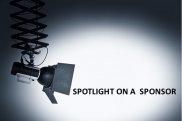 JADE FIDUCIAL is an advisory & tax services team for French-speaking companies and individuals coming or already settled in the United States.



Whether it be a real estate investment or the launch of a start-up, Jade Fiducial team will ensure that you comply with all tax obligations, prepare all your filings and implement the necessary management tools.
With its capacity to cover many areas of expertise while at the same time offering proximity to its clients through an important geographical presence and a human-scale organization, Jade Fiducial has over the years become a key player in French-American Tax Professional Services.
Jade is mastering reporting, payroll, bookkeeping, international tax treaties, and corporate tax returns to help you succeed.
Jade's story:
"The adventure started in 2003 with Emmanuel Jaeglé and Olivier Sureau, both holders of a double diploma in certified public accounting as "Expert-Comptable" in France and "CPA" in the USA. They launched the idea of offering advisory and tax optimization services for both individuals and companies wishing to settle down in the USA."
JADE FIDUCIAL has now offices on both sides of the Atlantic, 2 in Paris and 14 from east to west in the USA and is part of FIDUCIAL, leading service provider for businesses in Europe.
Local contact in Washington DC Area: Kevin Brunet, washington@jade-fiducial.com
---
New Season, New Sponsors
Why not become a sponsor of the Comité Tricolore?

We offer visibility for you or your company on our website, our bi-monthly newsletter, buzz on our social media, as well as opportunities to partner with us on events.
For more information on who we are: our audience, our social media visitor traffic and newsletter subscribers, and our sponsoring package offerings contact:
President@comite-tricolore.org
---
Let's go to dinner!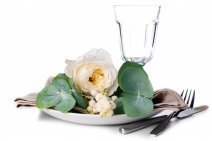 Next Solidarity Dinner
How about enjoying a special dinner prepared just for us by one of the Comité Tricolore great restaurant partners?
With the vaccination campaign going strong, we hope that you will enjoy going back to the restaurant!
Enjoy a delicious Dinner at The Lebanese Taverna and get to meet the Chef while helping the community!

Tuesday April 20, at 6:30 pm
At The Lebanese Taverna - DC location
2641 Connecticut Avenue
Washington DC 20008
Go to eventbrite for tickets and to see the menu.
20 tickets are available at a price of $ 65 per person, which consists of $ 40 for your meal (tax and tip included, drinks excluded) and $25 as a donation to the Comité Tricolore (larger donations are of course encouraged). The donation is tax deductible. Parties of 2 minimum and 6 maximum as all Covid-19 protocols are still being respected.
TO GO Option: If you wish to pick-up your dinner(s) and enjoy it at home, please send your pick-up time and menu choices to Jean-Philippe Krukowicz . Choose the Ticket "Dinner To Go" to buy your dinner(s).
---
Check our website for more exciting things to do!
Our members are increasingly active and we are updating our Agenda almost daily so that you don't miss any opportunity to connect and have fun!
For more information go to our Agenda
---