Henry Ford said: "You can do anything if you have enthusiasm. Enthusiasm is the yeast that makes your hopes rise to the stars."
Lately it has been all about stars: from Thomas Pesquet joining the NASA team to the International Space Station, to Chef Paul Ducasse preparing four-star menus for the astronauts, French films being recognized at the Oscars,
and last but not least our Bastille Day celebration starring La Savoie, for which we need…what else…star prizes for our online auction!
Enthusiasm is in the Comité Tricolore's DNA!
---

Did you Know? Paul Ducasse space menus
Spotlight on a Sponsor
Films you might want to watch
Save the Date: Bastille Day
Letters from our subscribers

---
Food In Space

French astronaut Thomas Pesquet and the NASA crew will be orbiting for 6 months for the sake of science and humanity, so the least France can do is offer them…a good meal.
Alain Ducasse has been working with the European Space agency for several years to create menus that can be shared in space. Not so easy when you must make sure they are not too liquid and would just spill out and float around, or too grainy with small particles that could damage the space station's hardware.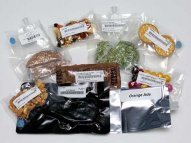 Alain Ducasse works alongside Thierry Marx, and Raphaël Haumont, a physical chemistry professor at the French Center of Culinary Innovation to develop new recipes.
Conclusion at this point:
Cheese: YES
Alcohol and Croissants: NO

For more information, the New York Times has published an article :
It is Dinner Time on the Space Station: Lobster or Boeuf Bourguignon?
---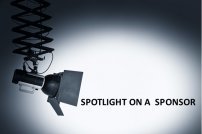 Michel Laudier - Weichert Realtors
Michel is your single point of contact available anytime to find solutions and deliver exceptional service every step of the way.




Whether it is a multi-million-dollar transaction or a studio rental, Michel and his team will work equally hard to ensure a successful outcome.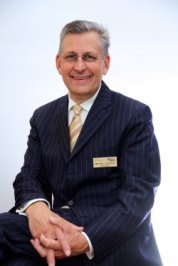 Having worked more than 40 years in Fairfax county, Arlington, Bethesda and Washington DC, Michel has a deep understanding of the region and its trends.
Team Laudier is a selection of sales associates with deep knowledge of the micro-neighborhoods to help clients find their dream home.
Michel's expertise extends to the commercial market with an emphasis in the restaurant industry,
combining his background in service industry management with the latest in technology to find creative solutions for his clients.
Part of the Weichert, McLean office, the Weichert affiliated companies give him instant access to the necessary expertise to close a contract on time: a One-Stop Solution that saves clients time and money.
"Real estate has always been a passion and a natural fit with my values of honesty and hard work. I am particularly proud when I am able to make a first-time buyer become a homeowner and watch him/her grow and succeed. Delivering the dream at the settlement table is a joy and I always work for a win-win situation."
Contact Michel, mlaudier@weichert.com
---
Why not become a sponsor of the Comité Tricolore?

We offer visibility for you or your company on our website, our bi-monthly newsletter, buzz on our social media, as well as opportunities to partner with us on events.
For more information on who we are: our audience, our social media visitor traffic and newsletter subscribers, and our sponsoring package offerings contact:
President@comite-tricolore.org
---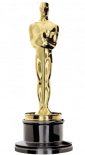 French Stars in Hollywood:
The Father
At the 93rd Oscars ceremony, French author Florian Zeller won Best Adaptation for the film "The Father", for which Anthony Hopkins received the Best Actor award.
The movie is about coming to grips with the loss of memory, for the person who experiences it and for his family. Poignant is the best way to describe it.
Watch the trailer here.
Colette
French producer Alice Dovard won the best short documentary film for "Colette" which was part of a virtual reality video game called "Medal of Honor: Above and Beyond". The game is set in World War II, and was developed by Oculus which is owned by Facebook. Colette is a 90-year-old former resistant who travels with a young history enthusiast to the concentration camp in Germany where her brother died.
If you are interested in video games, you can watch the trailer here.
Sound of Metal
Nicolas Becker won the Best Sound award for the film "Sound of Metal". The film was nominated for six Oscars: Best Picture, Best Actor; Best Supporting Actor; Best Original Screenplay – and got the Oscars for Best Film Editing and Best Sound!
The film is about a punk-metal drummer who starts to lose his hearing. Nicolas Becker uses sound to makes us actually feel what it is to be deaf.
---
July 9th is the Comité Tricolore's Bastille Day Celebration.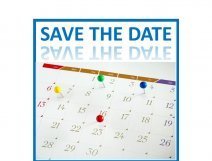 Do not miss it: Bastille Day will be one of the first in-person celebrations at the French Embassy and there will be a limit on how many can attend.
We will send you all the information as soon as we have finalized the festivities!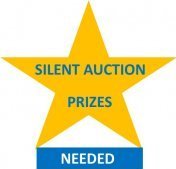 This year our auction will have to be online, although we are thinking about ways to integrate it into our in-person celebration.
Consider being part of our efforts to continue our mission supporting the French-American community by providing us with exciting, inviting, amazing prizes!


Contact Sandrika Berthias event@comite-tricolore.org
---


We received a message from one of our subscribers regarding the coming of the Cicadas and how beneficial these small creatures can be to the environment.
You can find out all about them in these articles:
From cicadamania! what-is-the-purpose-of-cicadas.
From bobvila about cicada emergence.
From Live Science: Brood X cicadas protect themselves with math.
Please do not hesitate to contact us if you have any remarks or thoughts about our newsletter. We will be happy to continue the conversation with you!
---

The Alliance Française is looking for a Youth Programs Manager, if interested contact:
director@francedc.org
---
Check our website for more exciting things to do!
Our members are increasingly active and we are updating our Agenda almost daily so that you don't miss any opportunity to connect and have fun!
For more information go to our Agenda
---