"The best views come after the hardest climbs."

Our Online Auction is now Live
Did you Know? What do Viollet le Duc, Gustave Eiffel and Joseph Pulitzer have in common?
Spotlight on a Sponsor: Brasserie Liberté...of course!
---
This July we are reaching the highest points!:
Our Bastille Day event takes us high up in the Alps of Savoie, our online auction brings you high value items to bid on and the Statue of Liberty will be placed on its pedestal in the garden of the French Ambassador's residence, for all to see.
---
Our Online Auction is Live
We have amazing items and we add new ones regularly!
To view them click on this link.
If you want to travel again, now is the time to make a bid: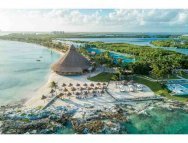 The Club Med North America: You can choose between four clubs: Cancun Yucatan - Mexico / Turkoise - Turks and Caicos / Sandpiper Bay - Florida, US / or Punta Cana - Dominican Republic.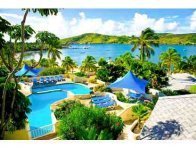 Elite Island Resorts All Inclusive 7 to 10 nights stay: You can choose between many resorts: Hammock Cove - Antigua / Los Estabolos Boutique Inn - Panama / The Palm Island Resort – The Grenadines / The Verandah resort - Antigua / St. James Club – Morgan Bay / Club Barbados - Barbados/ The Pineapple Beach Club – Antigua.
You will be able to pack in Delsey's elegant suitcases...

  While you ponder on the choice of destination why invite your friends to a wine and cheese party for 10 provided by Calvert Woodley, of course you might also need a decanter from Daum or from Vinloq?

  And why not have a dinner ready at home thanks to Cuisine Solutions or choose to go to a restaurant, for example at the Inn at Little Washington.

  You can even bid for financial advice from Jade Fiducial...to pay for it all -:)
and so much more...
Check the Item special notes for item pick up or shipping information.
For those of you who come to the event, you might be able to pick up your item as we will have some of them on-site.
---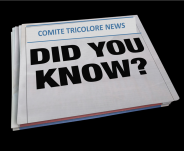 What do Viollet Le Duc, Gustave Eiffel and Pulitzer have in common? The Statue of Liberty
150 years after August Bartholdi undertook the grandiose project to build the Statue of Liberty, the first original copy is coming to Washington DC.


It will stay here for at least 10 years, in the front garden of the Residence of the Ambassador, in a place that has been designed so that it can be seen from the street, with a panel exhibit displayed on the fence that explains the amazing history of its making.
Bartholdi had a vision, using copper to enable him to sculpt Lady Liberty in all her details and splendor but he needed the help of engineers to create the internal structure, a backbone that would support such a gigantic piece (151 feet).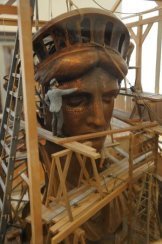 He first called upon Viollet le Duc who had been working with steel to rebuild the spire of Notre Dame. When Viollet le Duc died, he sought out another engineer experienced in large steel structures. Gustave Eiffel, who later built his famous tower, had just built the largest steel bridge in Portugal. The Statue left France with its 300 copper plaques to be assembled on American soil, in New-York's harbor.
But funds had run out and New York would not have this beacon of Liberty if it were not for the assistance of Joseph Pulitzer, who took upon himself to organize a fundraising campaign, and brought the project to completion.
---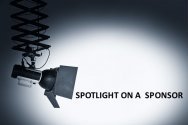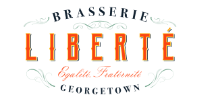 Brasserie Liberté
It is only normal that the spotlight be on Brasserie Liberté in this issue!
Brasserie Liberté is a modern French restaurant with an American twist located in the heart of Georgetown, with an inviting terrasse. The menu reflects the comfort food of both cuisines served in a cozy and laid-back setting.
Chef Matthew Cockrell brings his French charcuterie talents and advanced knowledge of French cooking to the brasserie. Matt was born here in Vienna, VA, and worked his way up to be the youngest Sous Chef in the history of several of the region's landmark restaurants known for classic French food.
He believes the most flavorful cuisine is made simply with the highest quality products, creating dishes such as Boeuf Bourguignon or his Saffron Mussel Chowder.
For a taste of flavors and be tempted download the menu.
---
Celebrate Bastille Day with us
You can still register to celebrate Bastille Day with us and join us at the French Embassy July 16th at 7 pm.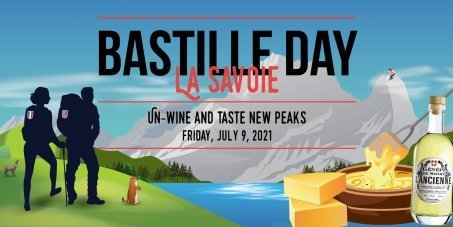 We have planned a seated exclusive dinner with a reduced number of guests.
Be part of the Embassy reopening and purchase your tickets ahead of time on Eventbrite as they will sell out fast!
This year's theme is La Savoie - the heart of the French Alps, a beautiful and culturally rich area of France..

Just to tempt you, here are the details of the festivities:
• Champagne Welcome
• Sit Down VIP Dinner with Wine included
• Special regional dishes from Savoie prepared by French Chefs
• Live Band until 10pm
• Operette Act curated by Maestro Julien Bénichou
• Participation in our Silent Auction
• Dress Code: Cocktail Attire.
The sit-down meal for 175 people will be served. You will be seated according to your reservations at tables of 2 to 10 people in order to respect the Covid-19 safety protocols of the French Embassy and the City of Washington, D.C.
---
This event is our only fundraising event of the year and we need it to be a great success in order to continue our charitable mission.
Tickets:
General Admission: $200.00
Couple General Admission: $360.00
Benefactor: $500.00
Couple Benefactors $950.00
The Comité Tricolore (Tricolore Committee) is a 501(c)(3) non-profit organization and will send you a receipt for the tax deductible portion of your participation.
---
Check our website for more exciting things to do!
Our members are increasingly active and we are updating our Agenda almost daily so that you don't miss any opportunity to connect and have fun!
For more information go to our Agenda.
---