Do not miss D.C.'s best party of the summer.
Travel with us to Provence!
We will welcome you to the French Embassy with Champagne and...Pastis.
Have fun on the Red carpet, walk with "step and repeat", and take selfies to post on social media.
Click here to join us on July 15th.
---
And here comes the fun: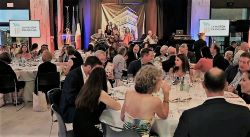 - Fantastic food prepared by over 20 great Chefs, with wine pairing of course
- Music throughout dinner
- Dancing afterwards
- An opportunity to win the raffle
- More than 150 incredible deals to bid on during the silent auction

---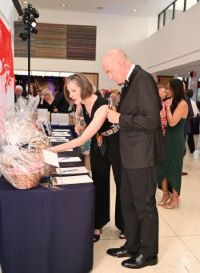 The Silent Auction is only available on-site that evening.

 We have more than 30 vouchers for restaurants including many of our area's finest restaurants such as the Inn at Little Washington, l'Auberge chez Francois, La Ferme, Et Voilà.

 If you prefer to stay at home and invite friends, choose from beautiful dishes, tablecloths and dishware.

 And, after so much food you might want to bid on a voucher for a 3 month membership + 1 hour personal training at a Sports Club.

 Once you are fit again, grab a handbag (rather bid for it) and go to Izzy Salon to get ready for more partying...
---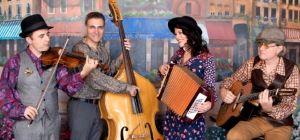 Live Music will accompany the dinner until 10 pm with Les Zazous, the best in Bistro Jazz; French Jazz, Pop & Cabaret, Gyspy Jazz, Bossa Nova, and anything that swings! Click here for a preview of their music.
---
All this while you are being treated to an incredible culinary experience prepared by more than twenty Chefs during an elegant multi-course Seated Dinner with a touch of Provence:
Roasted Peppers and Anchovies - Caramelized Onion Pie - Salade Niçoise - Bouillabaisse - Royal Sea Bream in Ratatouille Crust - Provencal Short Ribs Stew with Polenta and, of course, for dessert...a Tropezienne!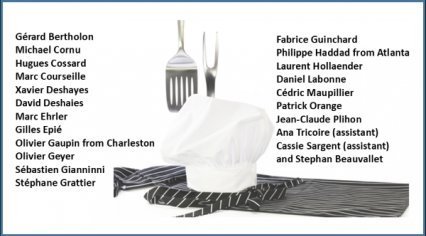 ---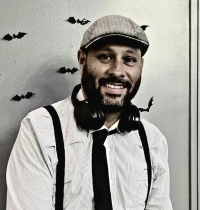 Then dance the night away as if you were in Saint-Tropez.
Resident DJ at the Opaline and curator of the "One For You" show on the Eaton Radio, David Dupré will recreate for you the "Ambiance" of Saint-Tropez's Summer nights from the 60's to the present time.
---
And leave happily with gift bags for all guests and unique Provence gift sets for Benefactors.
Bastille Day is the Comité Tricolore's annual fundraiser. All proceeds from the evening help sustain its charitable mission, serving those most in need in our local community.
---
Many Thanks to our Bastille Day Sponsors