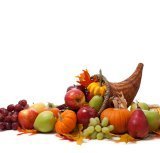 The Fall months bring us Holidays and Festivities. The Comité Tricolore this fall offers you a horn of plenty of great activities and events from which to learn, share and just enjoy!

---

Next Solidarity Dinner at RIS
''Alsace through the Ages'' and dinner at the French Embassy
Did You Know? 100th anniversary of the selection of Unknown Soldier
Spotlight on a Sponsor – Cuisinery
What's New - Les expressions françaises
---
Next Solidarity Dinner at RIS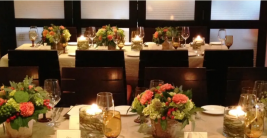 Let's meet at RIS for a dinner prepared
especially for us by Chef Ris Lacoste.
Be tempted and check out the exciting,
sophisticated menu proposed by RIS for our dinner on October 21st, at 6:30 pm.
To join us register now!
RIS is an upscale neighborhood restaurant in DC's west-end serving American cuisine by executive chef/owner Ris Lacoste.
Ris is one of the most respected and dedicated chefs working in Washington D.C. today. After working at many of the top restaurants and finally at 1789 Restaurant, she opened her own place. RIS is proud to be in the 2016 Michelin Guide DC as one of DC's top restaurants.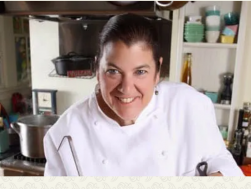 She is also well known for her commitment to community involvement. A talented educator committed to young people, her kitchen is filled with passionate students learning their craft. She was honored as one of DC's Most Powerful Women in Washingtonian Magazine's Class of 2015.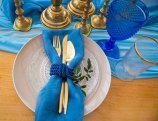 Our Solidarity dinners are a delicious way to contribute to our charitable work.
40 tickets are available at the price of $80 per person, which consists of $55 for your meal (tax and tip included, drinks excluded) and $25 as a donation to the Comité Tricolore. The donation is tax deductible.
If you are coming with friends, please let us know so that we can seat you
together at the same table.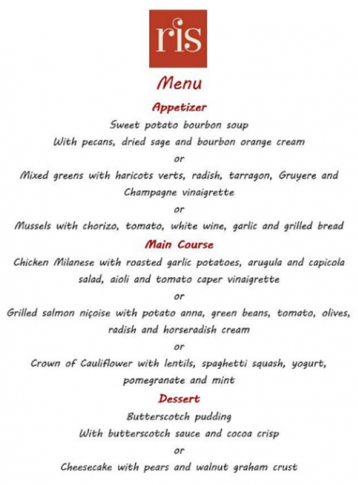 ---
''Alsace through the Ages'' and dinner at the French Embassy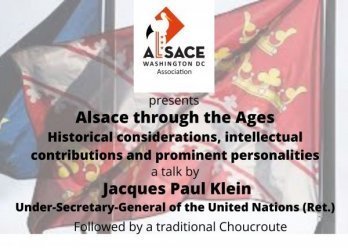 The Under-Secretary-General of the United Nations (Ret.), Jacques Paul Klein presents ''Alsace through the Ages'' at the French Embassy on October 29th at 7pm.
Jacques Paul Klein was born in Alsace and relocated to the USA in his childhood. He is a passionate expert on the history of Alsace.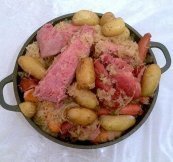 Register fast for this event before it sells out
The talk will be followed by a traditional Alsatian Choucroute royale, prepared by the Chef of the French Embassy. Of course it will be accompanied with a glass of Alsatian Riesling wine and a Tarte aux pommes à l'alsacienne.
---
100th anniversary of the selection of the American Unknown Soldier in France
On Sunday October 24th, 2021 at noon, a wreath laying ceremony will be held at Arlington National Cemetery to mark the anniversary of the selection of the American Unknown Soldier in France.
In the presence of a French-American delegation the event will echo a parallel ceremony taking place in Chalons en Champagne on the same day.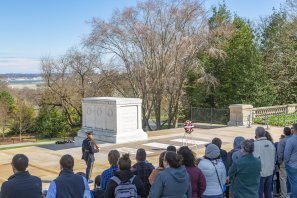 France and Great Britain had each repatriated and buried an Unknown Soldier on November 11, 1920. In December 1920 New York Congressman and World War I veteran Hamilton Fish Jr. proposed legislation that one unknown American soldier would be interred at a special tomb in Arlington National Cemetery.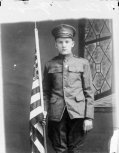 Sgt. Edward F. Younger, who had fought in four of the major offensives in World War I was selected to go to Chalons to choose one the four coffins that had been brought from American war cemeteries.
On October 24, 1921, Younger was given a bouquet of white roses to place on the coffin he selected to be interred in Arlington National Cemetery. He died in 1942 and was buried with full honors in Section 18 of Arlington National Cemetery.
The Arlington-Reims Committee of the Arlington Sister Cities Association (ASCA), a member of the CT, follows a tradition started by Col.(Ret.) Harry Amos who organized wreath-laying ceremonies at the Tomb on several 5 year anniversaries of the selection. This year a bouquet of white roses will also be laid at the tomb of Sgt Younger.
* image of Sr. Younger from Facebook account of Arlington National Cemetery

The event is free.
Registration is required for the reception that follows.
---

CUISINERY FOOD MARKET



---
Enjoy hundreds of specialty French and European foods, meals, and deserts delivered directly to your door.
Cuisinery Food Market is the go-to online select grocery market for chef quality ingredients and ready-made meals.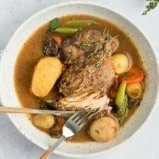 If you are hungry, go to their website where hundreds of frozen to-go meals, and a selection of premade foods are available. As delicious as they are convenient, they require very little to no preparation. So you can be as busy or as lazy as you wish and still entertain and impress!
Go to Cuisinery to check out their selections.


---

Les expressions françaises!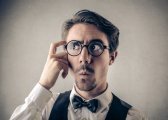 For the francophiles amongst us, who would like to enhance their French with typical expressions, we will try to add one in each Newsletter with its meaning and when we can find it, its origin.
'La rançon de la gloire': (the price of fame) which is the inconvenience that comes with success, or an honor. It is slightly different from 'le revers de la médaille' (the other side of the coin) which portrays someone or something's usually dark side.
Both expressions have been documented as being used in France since the XVII th century at a time when the Académie Française published its first dictionary in 1694.
---
Get to know our Members

Check our website to get to know each of our member organizations since we cannot include all their offers. You might also be interested in joining them either to support them or to take full advantage of their great cultural programs.
Just scan this QR code and go straight to our Homepage.
---