Chef Gilles Epié, who has cooked for George Bush, Gerald Ford and Bill Clinton will be the Guest Chef at our Bastille Day event.
Last year our event was sold out...
...don't let this unique opportunity slip by!
CLICK HERE TO JOIN US
---

One Chef - One Dish
Our Silent Auction will cater to your desires!
Another look at the program
Our Bastille Day sponsors
---
You might read about these chefs, but this is the only time you will have a chance to taste their culinary expertise. All of them at your dinner table.

One Chef - One Dish
Mussels, Tomato Concassé, Cognac, White Wine, Orange, Fumet, Apple-Celery Compote
Chef Matthew Cockrell from Brasserie Liberté
Matt Cockrell is the Executive Chef of Brasserie Liberté. On any given day Chef Matt can be found creating dishes such as Boeuf Bourguignon or his Saffron Mussel Chowder.
---
Le Préfou Vendéen - Bread, garlic butter and pepper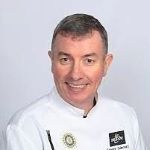 Chef Fabrice Guinchard - Bridor
With the Compagnons du Devoir et du Tour de France brotherhood, Chef Guinchard trained with the world's best chefs. Part of the Bridor group that produces high quality breads and pastries, he now shares his expertise in the U.S.
---
Salad of white cabbage, with walnuts, lardons, apples, raisins with yogurt sauce, Goat and Sheep Cheeses by TheCheeseLoverShop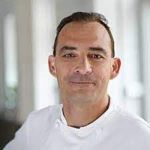 Chef Xavier Deshayes, Executive Chef, Washington and Lee University
Chef Deshayes managed the Ronald Reagan catering and restaurant as well as the events at the Supreme Court receiving many prestigious guests, such as former and present Presidents of the United States and their First Ladies, Federal and International groups, actors, and singers.
---
La Chaudrée Vendéenne: Rockfish in a crust of leek, with shellfish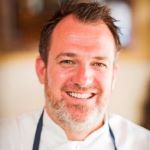 Chef Cédric Maupillier from Convivial DC
Chef Cedric Maupillier worked for the famed Michel Richard at Citronelle before moving on to assisting Richard in the restaurant Central that was awarded James Beard's Best New Restaurant in 2008. He then opened Convivial in 2015 to accolades and rave reviews.
---
Caneton au sang de Challans - Ducklings from Challans - Potatoes sauted in butter and green peas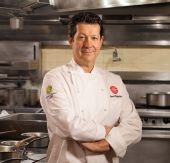 Chefs Gerard Bertholon and Olivier Geyer - Cuisine Solutions
Named Maitre Cuisinier de France, one of the culinary world's highest honors. He is Corporate Chef and Chief Strategy Officer of Cuisine Solutions that brings sous-vide preparations from the world's greatest chefs into private homes.


Originally from Angers, France, Chef Olivier Geyer started his career at Matignon, the Residence of the French Prime Minister. After worldwide experience at Michelin starred restaurants, he joined Cuisine Solutions four years ago.
---
Gateau Minute de Vendée with Red Currants and crème Chantilly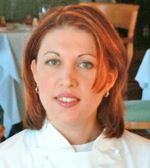 Chef Michelle Poteaux from Bastille Brasserie & Bar
Chef Michelle Poteaux opened Bastille Brasserie & Bar in 2006 and has garnered eight RAMMY nominations, as well as Washingtonian Top 100 listings and Northern Virginia Magazine's Top 50 restaurants. Chef Michelle's desserts are straightforward, cloaked in nothing but vibrant French flavors and techniques.
---
Coffee or tea with Brioche Vendéenne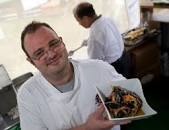 Chef Michael Cornu - Cornu Traditions
Chef Michael Cornu was elected Best Apprentice of Vendée and Best Apprentice Regional. After opening Et Voila restaurant with Chef Claudio Pirollo , he now owns a bakery in Virginia which specializes in Brioches.
---
The Vendéenne expertise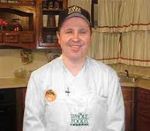 Chef Hugh Cossard
Chef Cossard is native of the Loire Valley with a Vendée region heritage. He graduated from the Ecole Nationale Supérieure des Métiers de Bouches in Paris. He is Gastronomy vice-adviser in the U.S. for the Chaîne des Rotisseurs. He created and is operating FoodExpression Concept Company.
---
An auction catering to every taste
A Silent Auction on the night of the event:
While you enjoy live entertainment as you stroll the Embassy and tented areas, dance, visit our on-site artist, you will be able to bid on our Silent Auction with special items reserved just for the evening.
Our Silent Auction is full of items for yourselves or for the ones you love. We have lots of certificates to set aside as birthday or Christmas gifts (when you don't know what to give to those who already have everything).
Here are some examples of the many categories you will have a chance to bid on during the evening:
Home
Travel
Hotel nights
Art and Culture
Wine and Dine with many Restaurant vouchers
Beauty and cosmetics
Professional Services
Stay tuned as we will send out a detailed list in a few days.
We also have an On-line Auction so check it out for amazing items
We are adding new items each week, so be sure to bookmark and monitor your bidding.

CLICK on the link below to go directly to our Online Auction:
https://www.biddingforgood.com/auction/auctionhome.action?auctionId=341699774
Visit Often *** NEW Online Auction items added each week. ***
Good luck and thank you for your support of the Comité Tricolore.
---
Another Look at the Program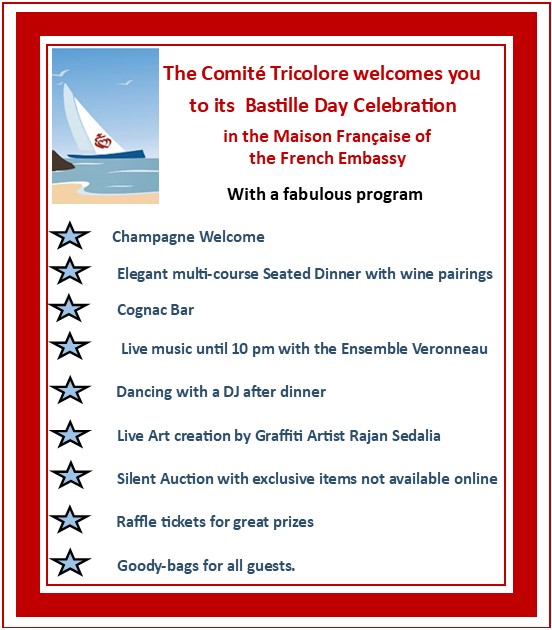 Register today for the most fun you will have this year…and the incredible items that you will be able to bid on.
---
This special occasion is our only fundraising event of the year and we need it to be a great success in order to carry on our charitable mission.
Tickets:
-* General Admission: $ 220
-* Couple General Admission: $ 400
-* Benefactor: $ 500
-* Couple Benefactors: $ 950
-* Benefactor Table for 8 $2 600
The Comité Tricolore (Tricolore Committee) is a 501(c)(3) non-profit organization and will send you a receipt for the tax deductible portion of your participation.
---
Bastille Day sponsors
Nothing says it better than an image. We are proud and grateful to have these companies as sponsors.