Carnivals Here and There
Did You Know? No Carnival in Venice
Solidarity Dinner at 2941
The French Community in Solidarity
Listening and Reading

---
Carnivals Here and There
Carnivals are exuberant make-believe events that precede times of lent and restrictions. They are a nice break during the winter and take our thoughts away from the fact that spring is not yet around the corner.
So, on February 25th from 7:00 to 11:00 p.m., let the French American Chamber of Commerce take you to the Riviera without boarding a plane.

Celebrate Mardi Gras and the Carnival of Nice on French soil at a special evening at the Embassy of France!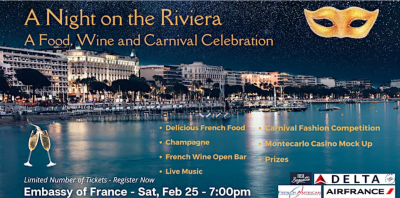 From the elegance of classical French culture to the most celebrated Riviera nightlife of the 21st Century, experience a special evening of fantastic French food, wine, music, and ambiance.

Enjoy the flavors of Nice, Monaco, and St. Tropez in the beautiful and festive Maison Française at the French Embassy.
On the Menu: Delicious French food by Chef Daniel Labonne, Executive Chef of the French and German Embassies
Live Music All Night! with Kameleon Beats, playing French songs and DJ Slaya will be spinning French and American dance music
Open Bar All Night
Entertainment All Night with beads, Carnival Fashion Competition, Monte Carlo Casino mock-up, raffle, etc.
Many Packages to Chose From: Cannes VIP Reception, St Tropez Tickets, Monte Carlo Table Service for Singles and for Couples as well as Take Home Wine Packages.
---

No Carnival in Venice
With the arrival of Napoleon Bonaparte's troops, the Carnival of Venice was banned.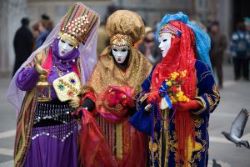 The Carnival had been a subject of controversy due to its overly exuberant and somewhat 'immoral' festivities. Although it seems to have been part of his reason for banning the event in 1797, Bonaparte's main motivation was his fear of unrest and opposition to his control.
Following the legend that said that the stone in front of the cathedral on the island of Torcello in Venice was the throne used by Attila, Napoleon had promised: "I will be an Attila for Venice."
There would be no Carnival in Venice again until….1979!
---
---
The French Community in Solidarity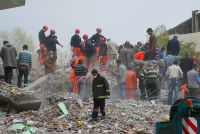 The Comité Tricolore was able to participate in the solidarity efforts for the earthquake victims in Turkey and Syria with a special one-week fundraiser.
Thanks to the generosity of Ambassador Philippe Etienne and members of the French-American community we will make a donation to Medglobal. Since 2017, MedGlobal has worked to improve local health systems, support vulnerable communities, and respond to humanitarian crises.
---
Solidarity Dinner at 2941
2941 is one of the most celebrated restaurants in the DMV area.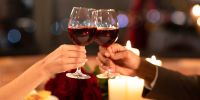 Each month our dinners fill up fast. If you missed the last one, join us at 2941 on March 8th at 6:30 p.m.
Named by Washingtonian Magazine as a 100 Very Best Restaurant, Northern Virginia Magazine as one of the Top 50 Best Restaurants, and by Eater DC as a 38 Essential Washington Restaurant, to name a few accolades, 2941 continues to charm gourmands with its sophisticated yet relaxed ambiance, outstanding service, ​and inventive cuisine.
The restaurant is nestled in the heart of Falls Church, VA surrounded by lush landscaping, koi ponds, waterfalls, world-class artwork, and a lakeside view.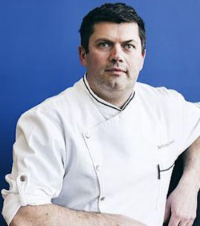 ​Executive Chef Bertrand Chemel has prepared a menu just for us with contemporary American cuisine accented by bold French and Mediterranean flavors. Check it out by clicking here.
As usual your participation will include the price of the meal plus a tax-deductible donation to the CT which goes entirely to our beneficiaries.
40 tickets are available at the price of $ 125 per person, which consists of $100 for your meal (tax and tip included, drinks excluded) and $25 as a donation to the Comité Tricolore. The donation is tax deductible. If you are coming with friends, please let us know so that we can seat you together at the same table.
---
Listening and Reading
If you like to listen to great music, interesting conferences or read a good book, our members have a wealth of options to choose from:
Just this week:

 Listen to rising opera stars of the Washington Opera Society for a unique concert at La Maison Française, rediscovering opera classics and musicals such as Don Giovanni (Mozart), Romeo & Juliet (Gounod), Carmen (Bizet), Manon (Massenet), L'elisir d'amore (Donizetti) and also extracts from Les Miserables and the Phantom of the Opera on February 23rd at 7:30 p.m.

 On February 22nd join the "Déjeuner du Mercredi" of the French Protestant Church for a presentation of his book on Kamala Harris by Olivier Piton. This is her first biography in French.

 Listen and meet Mark Polizzotti who will present his newly published translations, including The Drunken Boat: Selected Writings, of the most provocative work by France's legendary rebel poet Arthur Rimbaud at the Alliance Française on February 24th at 7 p.m.