Our Members, Sponsors and Partners diverse backgrounds and activities sometimes take us where none of us has ever gone before!

Club Philosophique Lafayette 89
Soptlight on a Sponsor: the Club Med
Around the world with our Partners
Enjoy the Sun, play Pétanque!
---
Beyond Time: Club Philosophique Lafayette 89
If you have wondered about Freemasonry, our Member the Club Philosophique Lafayette 89 is organizing a free public conference (in French) on October 23rd with the the participation of François Cavaignac, a writer and Masonic historian.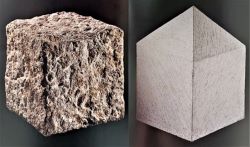 Freemasonry has been in existence for a long time; for how much longer will it continue? How did it come about? Is it something secret, frozen in time, in decline...? Does it include regular people, women, the younger generation...? What was its purpose? How can it serve us in the future?
Following the conference, there will be refreshments. Free admission. There is a limited number of tickets available. Click here to register to the conference Sun, October 23, 2022, 4:00 PM – 6:30 PM EDT at the French Embassy.
---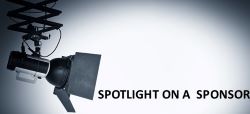 Beyond Space:
Club Med is the ultimate all-inclusive family resort.


Club Med Cancún is located at the tip of the iconic 'Riviera Maya'.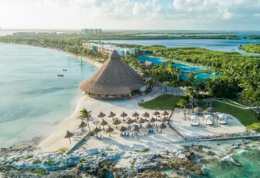 With three white sand beaches next to the world's second largest coral reef, this magnificent resort offers an extensive array of water sports like snorkeling, sailing, and kayaking. Enjoy authentic Mexican dining experiences and a fully redesigned resort center, including a new main pool and lounge area.
The resort offers direct access to ancient Mayan wonders where you can explore the ruins of Chichén Itzá.
Club Med Punta Cana is located on the breathtaking island of Hispaniola. Enjoy a stunning panoramic stretch of turquoise beach. Partake in an array of unique activities including archery, tennis, scuba diving, and golf.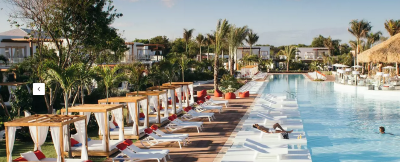 Adults can unwind at the adult-exclusive Zen Oasis after a tailored massage at the Club Med Spa by L'OCCITANE, while children enjoy customized activities at our Children's and Teen's Clubs!
Click here for more information about the many ClubMed resorts in our part of the world.
---
Around the World with our Partners
Tams Kitchen and Savencia at the Déjeuner sur l'Herbe on Oct 16.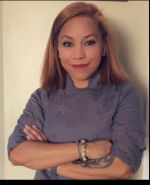 Tams Kitchen specializes in Indonesian Cuisine and Asian Food. Chef Tammy will provide the Braised Beef with steamed bun and baby bok choy.
Tamara Miller is the Chef and the Owner of the company. She is a born and raised Indonesian Natives Chef.
Her passion for her Indonesian cuisine and culture is crafted in every dish she creates.
Tams Kitchen is part of Culinary Diplomacy, her mission and her vision of this company is to introduce Indonesian Traditional Food and Culture to the Western Country. https://www.tamskitchen.us/
---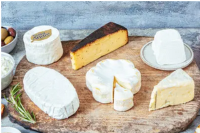 Savencia's Cheese Lover Shop will provide gourmet cheeses from France and the United States!
https://www.cheeselovershop.com/
And of course, there has never been a Comité Tricolore event without a cup of coffee from Silver Spoon!

Click here to register and join us to welcome the French community, especially newly-arrived families and to have a chance to meet the French-American associations of the Washington DC area.
---
Enjoy the sun: go and play Pétanque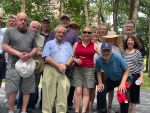 With about 50 active members, the National Capital Club de Petanque (NCCdP) is the main club for Pétanque players in the Washington area.
The 5 bocce courts that were designed by club members and built by the Arlington Park Service approximately 30 years ago are located at Virginia Highlands Park in Arlington, Virginia.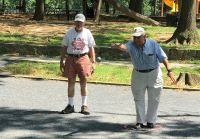 Go and play every Wednesday and Saturday at 1:30 p.m. (weather permitting). Beginners and veteran players are welcome. Members participate in regional and national tournaments.
Click here for more information
---
Last days to get your ticket to dine with us at Central Michel Richard on Tuesday October 11!
Details, menu and registration: https://www.eventbrite.com/e/solidarity-dinner-of-the-comite-tricolore-at-central-michel-richard-tickets-406152040687
---