We all know that CT stands for Comité Tricolore but did you know that it also stands for Coming Together!
Our Solidarity Dinners are a perfect illustration of our goals.
AND they are a fun time! So we look forward to seeing you there!
Conviviality is in the Comité Tricolore's DNA!
---

Coming Together for our Festive Dinners
Spotlight on a Sponsor - Garnier Thiebaut
Did You Know: the FrancoFiles Podcast
Letters from our subscribers
Save the Dates: Bastille Day and

---
Coming Together for our Festive Dinners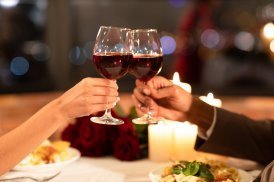 Coming Together in solidarity of the restaurants that we all want to support so that they would still be here at the end of the pandemic.
Coming Together of the Chefs who have prepared special menus at a special price so that we can add a donation to the price of the meal in support of our charitable work.
And last but not least, Coming Together as Friends of the Comité Tricolore to have a place to meet and get to know each other.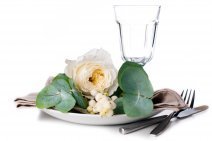 The Festive Dinners organized by the CT have been so successful that we are going to continue organizing them on a regular basis.
Our next dinner is May 24th at Et Voilà
Get tempted by the great menu and reserve a seat at the table on EventBrite.
Participation in the dinners is a great way to get to better acquainted with the DC area restaurant scene and its great Chefs.
The price of the ticket includes the price of the meal specially created for us plus a donation to the CT which goes entirely to one of our beneficiaries and is tax deductible.
Each month we have witnessed how these dinners allow Friends of the CT to Come Together and share common interests while meeting each other and personalities of the French-American diplomatic and social scene.
Meet the Chef !
Here is a snapshot of all the fun we had!
October 2020
Convivial
Chef: Cédric Maupillier
November 2020
Unconventional
Chef: David Deshaies
December 2020
2941
Chef: Bertrand Chemel
February 2021
Cote d'Or
Chef: Jacques Imperato
April 2021
Lebanese Taverna
Chefs: the Abi-Najm family
May 2021
Et Voilà
Chef: Claudio Pirollo
To reserve a seat at the table go to EventBrite
June 22, 2021
Del Ray
Chef: Laurent Janowsky
Check our Agenda for the details and menu.
---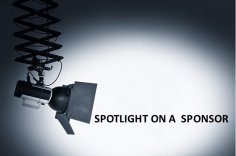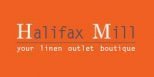 GARNIER THIEBAUT
---
A long time friend of the Comité Tricolore Garnier Thiebaut has participated in our fundraising events, with the now famous « I LOVE MY CHEF » kitchen towels/napkins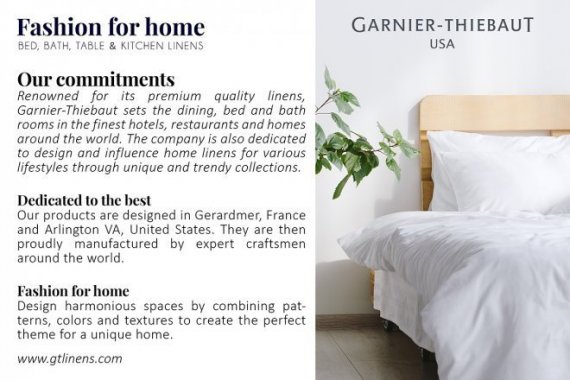 ---
Why not become a sponsor of the Comité Tricolore?

We offer visibility for you or your company on our website, our bi-monthly newsletter, buzz on our social media, as well as opportunities to partner with us on events.
For more information on who we are: our audience, our social media visitor traffic and newsletter subscribers, and our sponsoring package offerings contact:
President@comite-tricolore.org
---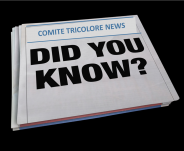 The FrancoFiles Podcast of the French Embassy
A podcast is an audio program on the web that you can listen to whenever you want and wherever you are.



The FrancoFiles objective is to take every francophile in the U.S. on a transatlantic rendez-vous with notable French and American guests!
Listen to interviews of experts on a range of topics that emphasize relations between France and the U.S.
Listen to all the previous podasts and find out what is upcoming
or follow on Twitter @francofilespod
---


We have received a very useful tip from one of our subscribers. Thank you Marilyn!
There is a browser extension called Smilematic that can redirect you automatically to smile.amazon.com while you shop on Amazon. Don't forget that your shopping experience can also a charitable one as Amazon will donate 0.5% of the price of your eligible purchases to the Tricolore Committee (AKA: Comité Tricolore).

Amazon
This tool is not available yet on every browser, but check it out at https://couponfollow.com/smilematic
---
July 9th is the Comité Tricolore's Bastille Day Celebration.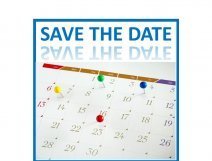 Do not miss it: Bastille Day will be one of the first in-person celebrations at the French Embassy and there will be a limit on how many can attend.
We will send you all the information as soon as we have finalized the festivities!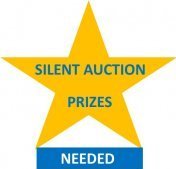 This year our auction will have to be online, although we are thinking about ways to integrate it into our in-person celebration.
Consider being part of our efforts to continue our mission supporting the French-American community by providing us with exciting, inviting, amazing prizes!


Contact Sandrika Berthias at event@comite-tricolore.org
---
Check our website for more exciting things to do!
Our members are increasingly active and we are updating our Agenda almost daily so that you don't miss any opportunity to connect and have fun!
For more information go to our Agenda
---