Our Bastille Day event is on the way to becoming one of the best things that is happening for you in 2021!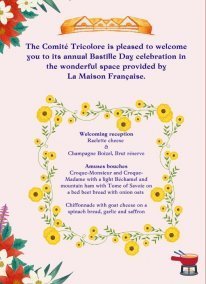 La Savoie – Did You Know?
A "Menu Savoyard" from the best DC Chefs
An auction to cater to every taste
Our Bastille Day sponsors
---
An exceptional evening awaits you...
Check out the Menu Savoyard, imagine the conviviality of the seated dinner, the music, the décor, meeting new and old friends.
Don't forget to register so that you don't miss any of the festivities.
---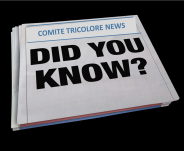 About La Savoie
This year we are presenting La Savoie with its rich cultural heritage, so here are a few facts for your enjoyment as a prologue to our festivities.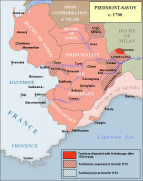 The Etats de Savoie only became part of France in 1860 under Napoleon III and are part of the former Duchy of Savoy that now forms la Savoie and la Haute Savoie.
The Shroud of Turin was sold to the royal house of Savoy in the Middle Ages in exchange for two castles and was first kept first in Chambery. It went to Turin when the city became their new capital.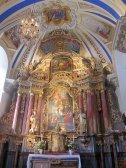 Baroque art of Savoie
Savoie has an exceptional baroque religious heritage with churches and chapels dating mostly from the 17th century. Started at the time of the Duchy of Savoy, and later built by Italian immigrants to the region, they are filled with colorful and gilded paintings, sculptures and altarpieces.


The vineyards

The oldest evidence of wine making dates back to the Celts who had selected a new grape capable of adapting to the cold alpine conditions. Later the Catholic Church took over and the monks planted vines for the wine needed for mass, refining them so well that they now are quite a pleasant accompaniment to the many cheeses of the region.


Cheeses and transhumance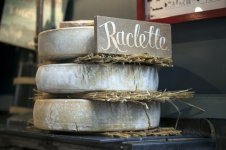 La Savoie is renowned for its cheeses as you will have a chance to discover (or rediscover) when you come to our Bastille Day celebration (check out the menu below)
Transhumance is an ancestral tradition of taking the cows and sheep to spend the summer in the mountain pastures for about three months.
It is still a tradition filled with festivities as a whole village might accompany the shepherd for the first miles of his upward migration.
Some of the better known cheeses are Beaufort, Reblochon, Tomme de Savoie, Abondance, Raclette.
Skiing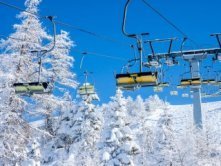 in the 20th century many of the Alpine villages turned into ski resorts and since then they have merged to offer some of the best and longest skiing areas in the world. With, of course, great places on top of the mountain to have a hot chocolate and/or a raclette. Many of them have also turned the bottom of the slopes into great golf resorts and the villages are increasingly an attractive spot for summer vacations.


---
Un Menu Savoyard from the best DC area Chefs
Yes, you could make the trip and come visit La Savoie, but it is unlikely that you would eat better than what you will have a chance to taste at our Bastille Day dinner. The best Chefs from our area have prepared a Menu Savoyard that encompasses many of the flavors of the region.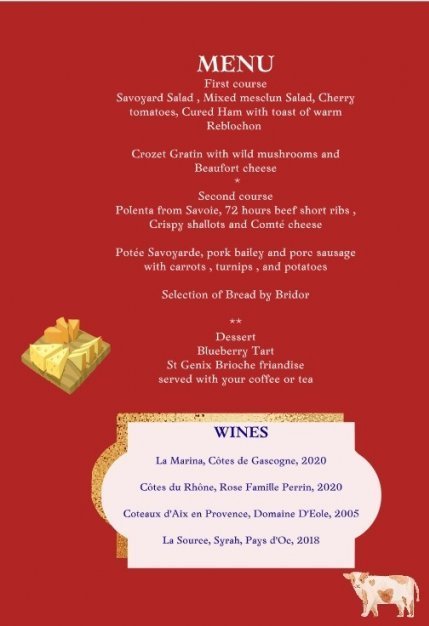 An auction to cater to every taste

PUT IN YOUR BIDS!
It is online and will be closed at the end of our Bastille Day dinner when you will have a chance to continue bidding with some of the items right there for you to see…and be tempted! To discover them click on this link.
Our auction is full of some truly amazing items with more being added regularly. There is art, food, travel, sports, wine, dining and lots of certificates to set aside as birthday or Christmas gifts (when you don't know what to give to those who already have everything).
Home
Serres Royales, French Jacquard tablecloth 69x69 100% cotton
Striped Queen Duvet Set - Dusty blue
Mille Paons, French Jacquard Tablecloth 61x61 100% Cotton
Isaphire Iridescent French Jacquard Tablecloth
Mille Isaphire, French Jacquard tablecloth 71x98 100% cotton
Melange Queen Sheet set - Dusty Blue
King Sheet Set - Desire Pink - 100% cotton
Plaisirs d'automne, French Jacquard tablecloth 69x69 100% cotton
Mille Wax Creole French Jacquard tablecloth 71x98 100% cotton
Travel
Elite Island Resorts All Inclusive 7 night Stay at Los Estabolos Boutique Inn , Panama
Elite Island Resorts All Inclusive, 9 Night stay at the Pineapple Beach Club, Antigua
Elite Island Resorts All Inclusive 7 night Stay at the Palm Island Resort, The Grenadines
Elite Island Resorts All Inclusive 7 Night Stay at the The Verandah Resort & Spa, Antigua
Elite Island Resorts All Inclusive 7 to 10 night Stay at the Club Barbados Resort & Spa
Elite Island Resorts All Inclusive 7 to 10 night Stay at St. James's Club Morgan Bay
Elite Island Resorts All Inclusive 7 to 9 night Stay at St. James's Club & Villas
Elite Island Resorts All Inclusive 7 night Stay at Hammock Cove, Antigua
Game Safari at Zulu Nyala South Africa
Club Med All Inclusive 7-night vacation
Washington DC Weekend Gateway
Delsey 2-Piece Limited Edition Chatelet Roland-Garros Suitcase Collection
Art and Culture
Exclusive painting from Danielle Galland (11"14")
Exclusive paintings from Elizabeth Bertholon (a series of six paintings sold together)
One dried floral portrait from Ambiana
Get your custom designed studio family portrait
Get your custom designed children's portrait
The Spies of Georgetown Walking Tour for 10 People
One $50 gift card from Bonjour Books
Learn French at Alliance Francaise DC
Beauty
Signature Facial Certificate at Silver Mirror Facial Bar
Get pampered at Izzy Hair Salon Georgetown - $120 gift certificate
Get pampered with Deluca Massage
One $50 gift card from Bronca
A $120 gift certificate from Le Village Marché store in Shirlington, VA
Sports and Fitness
Autographed Bradley Beale Jersey, Washington Wizards
Autographed Frederic Brillant Jersey, DC United
Get in shape with Crunch Fitness: 3 month VIP Membership & 2 personal training sessions
One year membership to Capital Bikeshare
Professional services
Gift Certificate from Jade Fiducial
Prudential Holistic Financial Plan with Robert Hirt
We have amazing items and we add new ones regularly!
Check the Item special notes for item pick up or shipping information.
For those of you who come to the event, you might be able to pick up your item as we will have some of them on-site.
---
Bastille Day sponsors
Nothing says it better than an image. We are proud and grateful to have these companies as sponsors.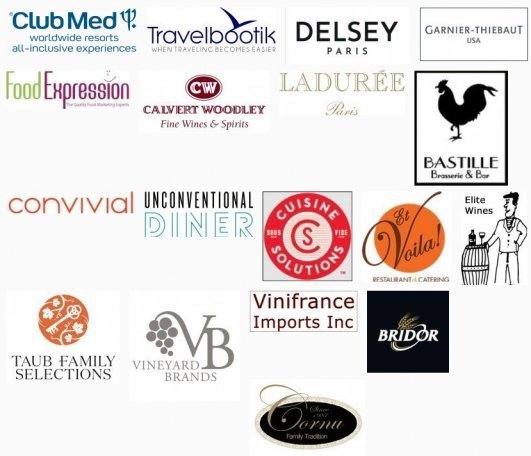 ---
This event is our only fundraising event of the year and we need it to be a great success in order to continue our charitable mission.
Tickets:
General Admission: $200.00
Couple General Admission: $360.00
Benefactor: $500.00
Couple Benefactors: $950.00
The Comité Tricolore (Tricolore Committee) is a 501(c)(3) non-profit organization and will send you a receipt for the tax deductible portion of your participation.
---
Check our website for more exciting things to do!

Save the date for our next Solidarity Dinner on July 27th.
Our members are increasingly active and we are updating our Agenda almost daily so that you don't miss any opportunity to connect and have fun!
For more information go to our Agenda.
---