Learn about France: Bastille Day in Provence
Hone your cooking skills
Spotlight on a Sponsor: Food Expression
Great ways to perfect your French
Did You Know: Poisson d'Avril
Next Solidarity Dinner at Dirty Habit
Expression Française: Finir en queue de poisson

---
SAVE THE DATE!
Bastille Day 2023 sur La Côte d'Azur

July 15th 2023
At the Maison Française, Embassy of France

Bringing you the sun and colors of Provence for a grand night of culinary celebration!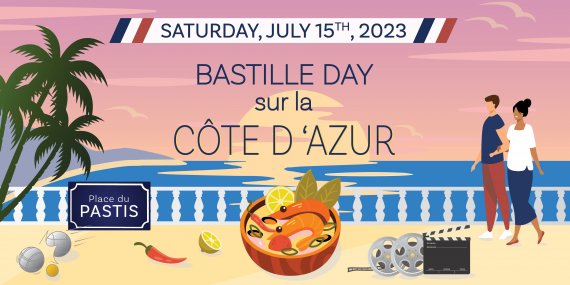 On Saturday, July 15th, come to the French Embassy and experience the stunningly beautiful Provence-Côte d'Azur region from the dazzling Mediterranean coastline to the elegant peaks of the Southern Alps.
Enjoy regional specialty dishes curated by DC's top chefs highlighting the Côte d'Azur-Provence region; participate in our silent auction filled with exclusive items while listening to fantastic live music, sipping on a glass of wine, strolling the Embassy grounds and tented areas, with a "Marché de Provence" and a Pétanque field!
Bastille Day is the Comité Tricolore 's annual fundraiser. All proceeds from the evening help sustain its charitable mission, serving those most in need in our local community.
Details and registration information will follow. Meanwhile check out how much fun we had last year in our photo album

For sponsoring opportunities,
Download our Sponsoring and Donation brochure
For more information contact: president@comite-tricolore.org

Download here the form to donate an item for our Auctions
---
Hone your cooking skills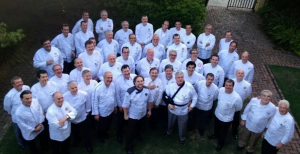 Check out the blog of our member association Maîtres Cuisiniers de France, the most important group of top French chefs, with a widely acknowledged expertise that makes them an authority in the art of gastronomy and learn 'Why Pistachios Are The Nut and Color Trend of 2023'.
---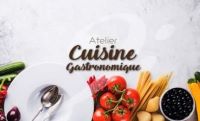 Washington Accueil (WAA) proposes many culinary delights, either by organizing events at specific delicious dates (Galette des Rois or Mardi Gras); Oenological Events to develop your nose and discover wines and the art of cooking with the Ateliers Gastronomiques with advice from our sponsor Hugues Cossard, founder of Food Expression.
---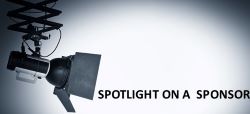 Food Expression is a marketing agency and consultancy firm that provides a broad range of services to organizations in the food industry, from market analysis or "grassroots" marketing in retail stores. Its mission is to help develop sales, customer loyalty, and brand equity.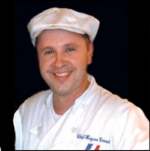 With thirty years of experience in the food industry, Food Expression has a great understanding of the motivations, goals, and challenges of decision makers in the food industry, and expertise in food trading, exporting, and purchasing.
Hugues Cossard, Food Expression's founder is known in the Washington D.C. area for his live and/or virtual culinary and butchery/charcuterie classes..
The new Food Expression Academy is an apprentice program that ensures students accumulate enough practice hours in a kitchen lab.

It covers multiple trades:
Boucherie/Charcuterie;
Culinary;
Baking and Pastry; and
Wine Appreciation.
Courses are taught with several modes available: in-person with lecture only; in-person with lecture and kitchen lab parts; or virtual lecture classes on Zoom.

---
Great ways to perfect your French
There are many ways to perfect your French. Many of our members offer classes and/or special events where you can practice:

The Eglise Protestante Francophone's "Conférences du Mercredi" are a great way to listen to and discuss a variety of topics.
On 5 April 2023 at noon listen to the Fables de la Fontaine, with the theater group 'Compagnie Histrio'.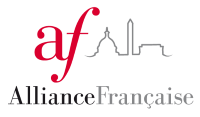 The Alliance Française offers multiple courses. You can check out the curriculum table with the details of classes that the Alliance Française offers Here.
Late Spring Session classes (April 29 - June 28, 2023) are open for registration.
If you like French literature and want to meet other French speakers you can join the Alliance Française's Book Club.

Washington Accueil's Club de lecture meets on the first Thursday of each month between October and June.
Also sign-up for "Le Reservoir", the newsletter from La Maison Française of the French Embassy and never miss an event again!
---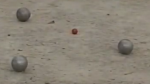 Last but not least hone your skills in Pétanque.
Join the National Capital Club de Pétanque to play the game. Players of all ages and skill levels are welcome on Wednesday and Saturday at Virginia Highlands Park in Arlington, VA.
And click here to watch a video for a glimpse of what it will entail!
---

Poisson d'Avril
Let's try to make sense of the diverse theories about the origin of April 1st "poisson d'avril".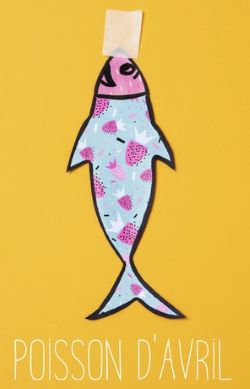 Most of them revolve around the date of the New Year. From Roman times to early Christian times it was between March 15th (the Ides of March) and March 25th (the Julian calendar). The fact is that every region had its own New Year Day celebration and in 1564, King Charles IX decided to follow the Gregorian calendar and begin the year on January first.
And since old habits are hard to break, as a reminder of the old days, we continue to celebrate with humor the beginning of Spring. At a time when fishing was forbidden in order to allow for the reproductive cycle, people threw around old smelly fish on that day. Luckily today we only pin the drawing of a fish on someone's back!
If you wish to know more and hone your French skills at the same time, you can click here to watch this youtube video from Le Huffington Post (in French).
---
Next Solidarity Dinner at Dirty Habit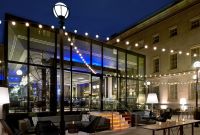 A Comité Tricolore Dinner
in a film noir inspired venue!
April 18th at 6:30 PM
The guilt-free restaurant and bar and the one habit you need to keep, is a contrast to the classic architecture of the iconic 1841 General Post Office where it is located.
25 tickets are available at the price of $ 100 per person, which consists of $75 for your meal (tax and tip included, drinks excluded) and $25 as a donation to the Comité Tricolore (larger donations are of course encouraged). The donation is tax deductible.
Click here for details, menu and tickets.
---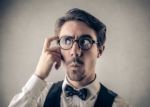 Expression Française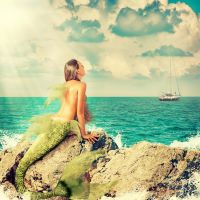 "Finir en queue de poisson"
Fall short of expectations
This expression goes back to the myth of the mermaids. Mermaids used their beautiful voices to lure sailors with their lovely busts and long hair, only to discover in the end that their bodies ended with a fish tail...quite a deception for these lonely men, and a descriptive way that means to fall short of expectations!