---

Et voilà le Solidarity Dinner…at Claudio's Table !
The screening of 'Ratatouille' at La Maison Française
Victor Obadia Trophy recipient: David Deshaies
Spotlight on a Sponsor : Food Expression
Le Déjeuner sur l'Herbe
Expression française: "Mettre du beurre dans les épinards"

---
French culinary tradition is the art of sharing a meal and enjoying the company of others. Anyone who spent some time at a French table knows that French meals are not just about the food, they are also about conversation and often the conversation is…about food!
French gastronomy also places importance on respecting the food, choosing high-quality ingredients, skilled culinary techniques, using every part of an animal or a plant, and ensuring that food is prepared and presented beautifully.
---
Et voilà le Solidarity Dinner…at Claudio's Table !
Monday October 30, at 6:30 pm at 5441 MacArthur Blvd, NW Washington DC, 20016.
Chef Claudio Pirollo, from Et Voilà! is opening his brand new restaurant Claudio's Table for us: the restaurant opened on October 10th, but we have it reserved just for us on the 30th!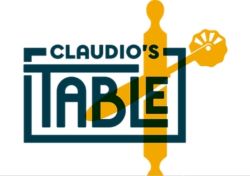 The idea behind Claudio's Table is to use his fame and knowledge to offer a different cuisine in the Palisades. Claudio set up his own personal challenge to prove to the guests that he also masters Italian cuisine. Guests will be able to admire the Chef at work, as the kitchen will be open as part of the ambiance.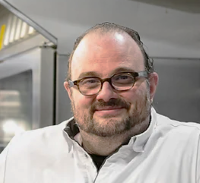 Growing up in Belgium, Claudio Pirollo soon discovered his passion for cooking as he wandered around his father's fine Italian épicerie (grocery store) and watched his mother prepare dinner every day. The dual influence of Italy and Belgium triggered Chef Claudio's aspirations to experiment with different flavors.


CLICK HERE TO RESERVE A SEAT.
and open your appetite with the Menu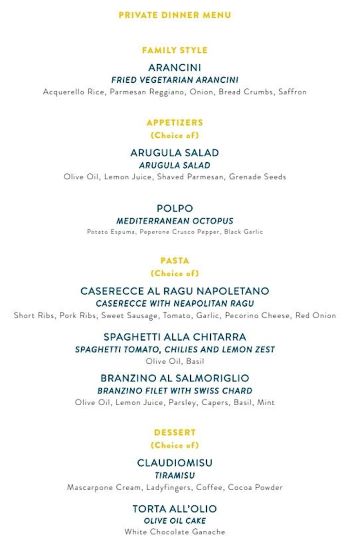 70 tickets are available at the price of $ 95 per person, which consists of $70 for your meal (tax and tip included, drinks excluded) and $25 as a donation to the Comité Tricolore (larger donations are of course encouraged). The donation is tax deductible.

If you are coming with friends, please let us know so that we can seat you together at the same table. We group guests at tables of 6 or 8 unless you wish a separate table.
---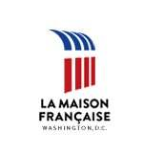 The screening of 'Ratatouille' at the Maison Française
26 October 2023 at 6:30 PM
The Maison Française is hosting a series of films focusing on gastronomy.
The screening of "Ratatouille" is a family affair in collaboration with the Kids Euro Fest.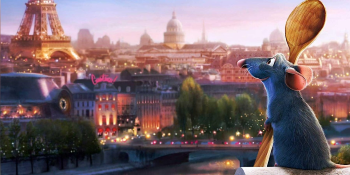 Tickets are free for children! Tickets 0$ to 10$
A rat named Remy dreams of becoming a great chef despite his family's wishes, and the obvious problem of being a rat in a decidedly rodent-phobic profession. His passion for cooking soon sets into motion a hilarious and exciting rat race that turns the world of Paris upside down.
---
Victor Obadia Trophy recipient: David Deshaies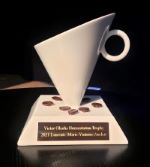 The Comité Tricolore created the VICTOR OBADIA HUMANITARIAN TROPHY in memory of our first President who for more than forty years worked tirelessly to introduce French culture, build relationships between the French and American communities, and raise funds for those in need in the Washington, DC area.
This year's recipient is David Deshaies for his constant dedication to carrying on the French tradition of providing food as a way to offer comfort and support during difficult times.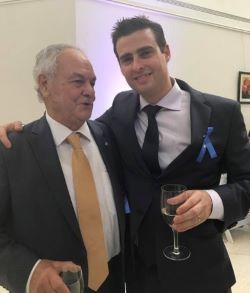 Chef David Deshaies was a great friend to Victor Obadia and has supported the Comité Tricolore's charitable mission for two decades.
Since his arrival in the DC area some 20 years ago, he has always devoted his personal time to numerous charities including St Jude's Hospital and Bread for the City.
He has cooked many dinners in the DMV area for charitable organizations and donates meals to residents of Friendship Place.


The trophy is presented to him for his benevolent actions, generosity and compassion.
David Deshaies, a 2023 James Beard Award semifinalist for Best Chef Mid-Atlantic, grew up working in his uncle's restaurant in the Loire Valley of France.
In 2001 he joined celebrated chef Michel Richard at his flagship operation. In 2017, he opened Unconventional Diner in D.C.'s earning a Bib Gourmand designation from the Michelin Guide. He was named Chef of the Year by the Restaurant Association of Metropolitan Washington (RAMW) in 2020.
In fall 2021, Deshaies opened Italian restaurant L'Ardente in downtown D.C., ranked No. 3 on list of the area's 100 Very Best Restaurants.
Then in May 2023, Deshaies opened Love, Makoto—an ambitious Japanese culinary experience. He is also the managing partner of Central Michel Richard, a French brasserie in Downtown DC.
Throughout his career he has used his talents to uphold the tradition of the sharing of food with those who are less fortunate which transcends cultural, social, and geographic boundaries.
The Award Ceremony will be held on November 13th at 6:00 PM at the French Embassy.
By invitation only.
---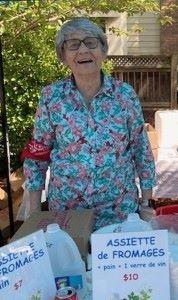 This year's special ceremony offers guests the added opportunity to celebrate as Madame Jacqueline Abrams is presented with France's National Order of Merit, one of the highest honors provided by the French government.
Madame Abrams was also a dear friend of Victor Obadia's and a dedicated member of the Comité Tricolore. Her life story of pain and hope during the dire years of the Second World War is a testimony to her resilience and her dedication to helping others in difficult situations.
For almost 60 years, Madame Jacqueline Abrams has volunteered, with a smile and kindness, to both French and American associations, such as Washington Accueil, the French Catholic and Protestant churches, Civitan, which helps the mentally and physically handicapped, and Wayfarers, which helps the elderly.

Jacqueline Abrams Biography


---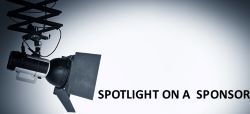 ---
Food Expression is a marketing agency and consultancy firm that provides a broad range of services to organizations in the food industry, from market analysis to "grassroots" marketing in retail stores. Its mission is to assist in developing sales, customer loyalty, and brand equity.
A ServSafe Certified and a registered proctor (National Restaurant Association), Food Expression services include: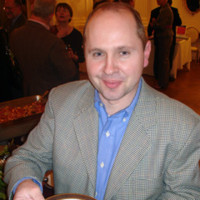 • Market analysis and strategy recommendations
• Marketing development and sales promotions
• Merchandising strategy
• Domestic and international food trading, buying, and exporting
• Customer service quality analysis
• Food and drink ambassador
• Live and/or virtual culinary and butchery/charcuterie classes and lectures
• ServSafe Certificate class and proctoring examination
• Patronage and P.R. with the community
Food Expression's CEO Hugh Cossard brings 30 years of experience and knowledge in the food industry in Europe and in North America, as well as in export and international trade. He is passionate about food and the emerging trends around healthy food, organic produce, and proteins.
He also animates 'Le Réseau des Métiers de Bouche', a Comité Tricolore Facebook Group open to anyone who has a professional activity related to the food industry.
---
The Déjeuner sur l'Herbe
Just a reminder that the Comité Tricolore's Annual 'Déjeuner sur l'Herbe' is this Sunday, October 22nd.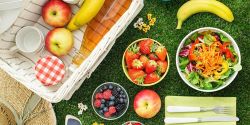 Il reste encore quelques places qui partent vite...
Cette année ce déjeuner en plein air pour la communauté française de Washington est organisé en association avec notre membre, le National Capital Club de Pétanque.
Cliquez ici pour plus d'information sur le Club de Pétanque.
---
Les Expressions Françaises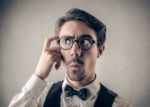 "Mettre du beurre dans les épinards"

To put butter on the spinach
To top up one's income


Since the 19th century, the expression is commonly used in France and means finding a way to improve your life by increasing your income. During certain lean periods, only people with a large financial base could afford butter to improve the taste of spinach.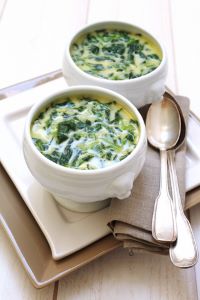 Yet, as mentioned on the French website Expressio, in the Middle Ages, butter was not considered an aristocratic food as it was used much more by the poor than by the rich and was primarily used in pastry. Dairy food, coming from an animal, was not allowed during Lent, and as this interdiction was slowly revoked, its use increased in the following centuries to become a symbol of social distinction in the nineteenth and twentieth centuries.

It refers to a person's ability to increase his/her income and improve his/her financial condition.
And, if you can afford it, we wish you 'de la crème dans vos épinards!'
---