---

A new season for Opera Lafayette
La Maison Française and Villa Albertine concerts
Opera Comique is coming your way
The Washington Opera Society
Did you Know: The new face of the Opera Garnier
Spotlight on a Sponsor : Savencia
Expression française: "La musique adoucit les moeurs"

---
A new season for Opera Lafayette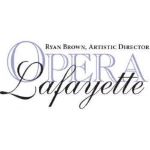 Comité Tricolore member Opera Lafayette has launched its new season last week in D.C.
A leading interpreter of music from the 17th to the 19th centuries, Opera Lafayette performs little-known operatic productions that unite musical, vocal, and choreography to present richly nuanced realizations of the 17th- through 19th-century repertoire.
It achieved international fame when it was invited to perform at l'Opéra Royal in the Château de Versailles, France, closing with five sold-out performances.
Opera Lafayette has issued over a dozen recordings and two DVDs on the Naxos label, ensuring a lasting legacy of the timeless repertoire.
The 2023-2024 season illuminates the Era of Madame de Maintenon.
Madame de Maintenon was the last mistress and secret wife of Louis XIV, whose time at Versailles was characterized by private concerts and music of a religious nature.
However, in the years following Louis XIV's death in 1715, comedy and dance spectacle became popular as a reaction to the dour mood of the King's final years.
Three performances at the Kennedy Center Terrace Theater will highlight this historic musical period.
Couperin le Grand
Wednesday, October 25, 2023, 7:30 p.m.
Chamber music concert devoted to the work of François Couperin (1668-1773) and his contemporaries who were influential in the time of Madame de Maintenon.
From St. Cyr to Cannons - Moreau and Handel's Esther
Thursday, February 8, 2024, 7:30 p.m.
Works by Jean-Baptiste Moreau (1656-1733) and George Frederic Handel (1685-1759), both connected to French dramatist Jean Racine's play Esther, first performed at Mme de Maintenon's school for girls in 1689.
Les Fêtes de Thalie
Friday, May 3, 2023, 7:30 p.m.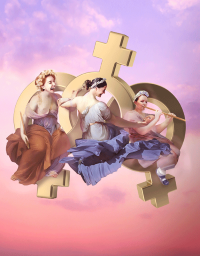 This fully staged production will be the modern premiere of Mouret's Les Fêtes de Thalie, an opéra-ballet which broke with serious French operas by putting contemporary characters on stage.
Though not patronized by the King and Madame de Maintenon, it became an enormously popular spectacle.
There will be a pre-show discussion at 6:30 p.m. for each of the performances.
Opera Lafayette's Young Artists Program, established in 2007, presents opportunities for young singers.
---
La Maison Française and Villa Albertine concerts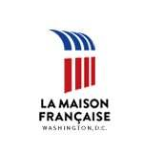 La Maison Française
Many concerts are being held in the "Maison Française" at the French Embassy to encourage friendly relations between states and promote outreach. It offers a wide variety of musical experiences from classical to jazz and contemporary.
Mussorgsky: Three Famous Cycles
Friday October 13, 2023 at 7:30 p.m.
The performance by the Russian Chamber Art Society "The Nursery Songs," and "The Songs & Dances of Death" celebrates Modest Mussorgsky, best known for his operatic and symphonic works.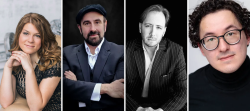 Tickets through InstantSeats are $65.00 (including the performance and a post-concert reception with wine, light hors d'oeuvres, and desserts).
---
PARIS, the Show
SAVE THE DATE
Sunday, November 19, 2023 at 2:30 p.m. and 5:30 p.m.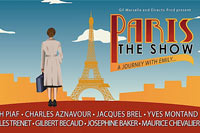 This spectacular show is a vibrant tribute to the greatest french songs of the post-war era, capturing the charm and essence of Paris for the whole world to enjoy.


The producer and director of the acclaimed 'Piaf, the Show', Gil Marsalla is presenting this brand-new show. An exceptional cast, spectacular live band and original storyline and scenic design transport us from Montmartre to the stages of the great Parisian cabarets.
---
Villa Albertine
Check our Agenda for the many events organized by Villa Albertine alongside the Maison Française, from music to theater or cinema.
Villa Albertine actively supports the endeavors of French cultural actors across the country through a bold and nimble program, in close collaboration with leading American cultural organizations.
La Maison Française is the reinventing artists' residencies of the Villa Albertine offering tailor-made residencies for global creators, thinkers and cultural professionals.
---
Opera Comique is coming your way
Passionate about opera and operettas, Artistic Director Simon Charette decided to found L'Opéra Comique de Washington in 2023. With a predilection for operettas and lighter works, it specializes in French lyrical repertoire.
La Vie Parisienne by Jacques Offenbach
SAVE THE DATE
March 8, 2024, at 8:00 p.m. at La Maison Française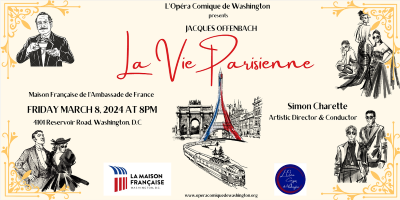 Step into the glittering world of 19th-century Paris, where love, intrigue, and hilarity collide in a whirlwind of colorful characters and unforgettable melodies.
Simon is also Artistic Director of the newly founded French Choir of Washington. dedicated to the performance of primarily French-language choral pieces. He also directs the Choir of the French Embassy.
---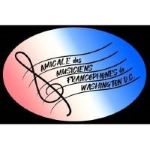 Amicale des Musiciens Francophones de Washington D.C.
Benefit Concert is organized to support L'Opéra Comique de Washington
October 28, 2023, at 7 p.m.
North Bethesda United Methodist Church in Bethesda, MD
The 50-minute program includes opera favorites in French, Italian, and Spanish. Soprano Victoria McGrath, tenor Israel Lozano, and soprano Darcy Monsalve, the French Choir of Washington and the Choir of the French Embassy will perform.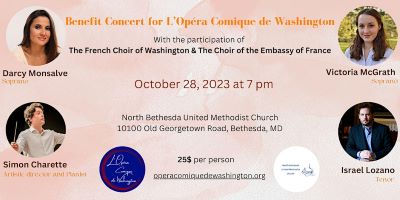 ---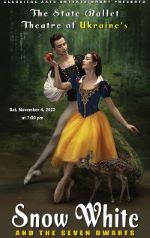 The Washington Opera Society
The Washington Opera Society performs operas, operettas, zarzuelas and concerts at embassies and other special venues.
Snow White, State Ballet Theater of Ukraine
November 4th at the Baltimore Hippodrome
Click here for details and tickets.
The Washington Opera Society is seeking a special candidate to serve as its Executive Director.


The successful candidate must have a background in management, preferably in the arts. He or she shall participate in fundraising efforts, support the organization's Artistic Director, and work with embassy staffs.
Send resume and statement of interest to Michael Reilly, Director Emeritus, Reillym1819@gmail.com
---

The new face of the Opéra Garnier
After a fire that destroyed the previous Opéra House, Napoleon III ordered the construction of the Palais Garnier which opened its doors in 1875. Charles Garnier, plans and designs are representative of the style of the times.
During the Belle Époque, the Palais Garnier was one of the main attraction of Paris. It is now home of the Paris Opéra Ballet and...rooftop beehives!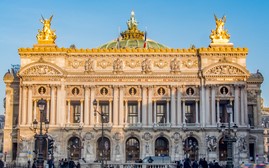 The façade needed a structural and decors face lift which is planned to be done by the end of 2024 and will include installing an anti-pigeon system, as the famous Paris birds are responsible for part of the damage.
---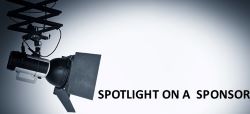 Savencia

CheeseLoverShop
And what more relaxing...and French...than listening to music while nibbling on some delicious cheese!

Savencia is a family owned group, operating mainly in the cheese and dairy industry as well as fine delicatessen and chocolate.
Savencia Fromage & Dairy is amongst the world's leading companies in producing specialty cheeses. Savencia Cheese USA specializes in crafting high-end specialties in the USA under brands Alouette, Chavrie, Dorothy's and Smithfield to name a few.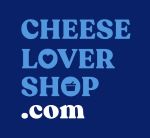 Savencia CheeseLoverShop is a one-of-a-kind online destination for imported and domestic cheeses, delivering cheeses to customers who choose among specialty cheeses —from the foothills of France to the heart of the Midwest.
In addition, Salencia proposes a subscription to receive a variety of products every month.
On his blog, Chef Greg Gable offers original recipes such as the best cheese for a cordon bleu or the best cheeses for your cheese dips.
You can come and taste by yourself as Savencia is spondoring many of our events, including the forthcoming "Le Déjeuner sur l'Herbe", on October 22th, 2023, geared towards welcoming newly arrived French citizens.
---
Les Expressions Françaises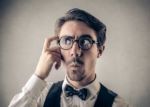 "La musique adoucit les moeurs"
Music soothes the mind
This expression is quite popular in France and implies that music has an effect on morality and well being.
It has its origins as far back as Plato who mentions it in 'The Republic':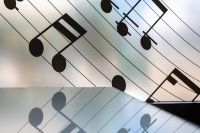 "If music is the key part of education, it is because rhythm and harmony are particularly suited to penetrating the soul and touching it strongly…It is the essence of order, and leads to all that is good and just and beautiful."
Music soothse the mind as confirmed by today's works in medicine and music therapy.
Signing up to all these wonderful events is therefore...for your own good!
---