"The violets in the mountains have broken the rocks." Tennessee Williams in Camino Real.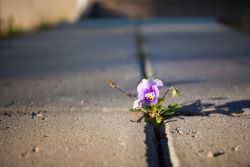 Spring is a time of hope. After the dreadful winter night that fell upon us, we offer you a tour of the gardens of Washington and where to find a sense of refuge, peace and harmony.



---

Spotlight on a Member – Discover the Gardens of D.C. with Washington Accueil
Discover the Gardens of D.C. on Your Own
Did you Know? Ukrainian Garden in Cleveland, Ohio
Expressions françaises : « lancer des fleurs »
Spread the Word!
---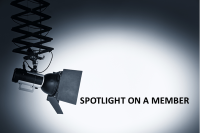 Discover the Gardens of Washington D.C. with Washington Accueil

Whether you just have arrived or are a longtime resident, Francophone or Francophile, you certainly have heard of Washington Accueil (WAA). But, you might never have had a chance, or the time to discover all the Association has to offer.
WAA has many clubs and offers many opportunities to discover and share with others the beautiful and extensive nature around us.
Le Club Marche - The Hiking Club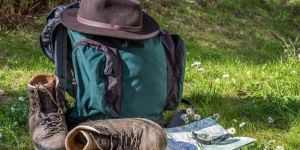 Hikes of a few hours in DC, Virginia or Maryland on weekdays. Some hikes are fast and sporty but the garden visits are gentler. Sometimes the hike is followed by a lunch, a museum visit, a conference or a concert - optional of course.


Visits to Parks and Gardens take place during weekends in order to include spouses and people who work full-time.
Hikers du Dimanche (Sunday Hikers)
For those who love nature and walking, this Club offers outings to the near and more distant suburbs of Washington. Once a month there is a Sunday walk for about 3 hours, interrupted by a picnic, on hiking trails that can be flat, steep, sandy or rocky!
Club Nature
The Club Nature invites you to discover the many facets of our environment: fauna, flora, natural environments, ecological behaviors... Over the seasons and according to your desires many activities are proposed: observation walks, responsible gardening, discoveries of local producers, etc are all opportunities to get to know better the resources of our region.
Club Carnets de Voyages (Travel Journal and Sketchbook)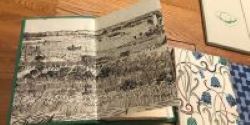 What better way to remember the beautiful places you discover with WAA than to join the Travel Journal and Sketchbook Club. Whether you are an experienced or beginner artist you will learn different techniques of creating a travel journal, in inspiring places, indoors or outdoors. Héloïse animates the club on a Friday of each month, from 10:30 to 12:30.
Les Visites de Quartiers
Part of the Club Culture et Littérature, it offers guided walks by professional guides or volunteer members to discover different neighborhoods of Washington DC, along with their history and architecture.
For instance on Friday March 25 - 09:45-12:30 a guided tour in English of the Cherry Blossoms will tell you about their origin and how the Tidal Basin memorials have their place in the history of Washington along with the Japanese cherry trees.
Also Adams Morgan on Friday May 6th, Kensington on May 20th and Teddy Roosevelt Island on June 3rd.
---
Go to the Washington Accueil website and visit all the Clubs at https://www.washingtonaccueil.org/-Evenements-et-activites- .
Registration for these events is reserved to members of the Association. To join go to https://www.washingtonaccueil.org/spip.php?page=inscription.
---
Discover the Gardens of D.C. On Your Own
D.C. offers large and small gardens managed by the federal government, private foundations and the Smithsonian Institute.
National Parks

 The U.S. National Arboretum
Established in 1927 by an Act of Congress, you can walk and hike along the 446 acres of the National Arboretum and admire its beautiful collections of trees, bushes and flowers. It is especially well known for its collection of azaleas, the National Bonsai Museum, and Fern Valley.
It is also a research facility for the collection, preservation, and distribution of ornamental plants.
The grounds of the U.S. National Arboretum are open from 8 a.m. to 5 p.m.

 Kenilworth Park and Aquatic Gardens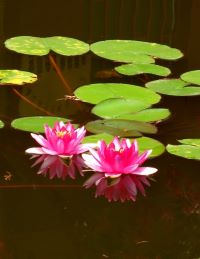 The Kenilworth Park and Aquatic Gardens are located at 1550 Anacostia Ave NE, Washington, DC on the ancestral homeland of the Anacostan and Piscataway Conoy People.
There are nearly 20 miles of paved trails suitable for walking and bicycling along the east bank of the Anacostia River. Walk among the lily and lotus ponds, the marshes and wetlands.
You might encounter beavers, frogs and turtles, and many local and migrating birds.


Private Gardens

 Hillwood Estate, Museum & Gardens
Located in northwest Washington D.C. Hillwood Estates, was the home of Marjorie Merriweather Post. The thirteen acres feature a French parterre, a Japanese style garden, and a rose garden, all meant to add elegance to the mansion that hosts a collection of French and Russian decorative arts.

 Dumbarton Oaks
Located in Georgetown, Dumbarton Oaks is also an internationally renowned Research and Collection center and museum. Timed tickets are required for visitors to the Gardens and Museum.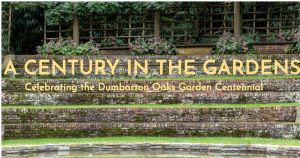 A Century in the Gardens celebrating the 100th anniversary of Beatrix Farrand's design of the Dumbarton Oaks landscape opened on February 28, 2022 and showcases selections from the Rare Book Collection.

 Tudor Place
Tudor Place sits on 5 ½ acres in the heart of Georgetown. Six generations of Martha Washington's descendants lived there until 1983. It has the largest collection of Washington memorabilia outside of Mount Vernon.
If you want a guided tour of the house advanced registration is recommended.
Bring your children on April 9th or 15th to the Eggstravaganza Easter egg hunt and take a picture with the Easter Bunny.

 The Bishop's Gardens
The National Cathedral is surrounded by almost 60 acres of land, including the Bishop's Gardens which consist of cultivated gardens and 5 acres of oak and beech forest (the Olmsted Woods)
On May 6th and 7th go to the Flower Mart with its famous antique carousel, free entertainment, International Floral Display, dozens of food and gift vendors, carnival games for children, and of course, flower and plant sales.
The Smithsonian Institute Gardens on the mall
Better known for its museums, it would be a shame not to enjoy the Smithsonian Gardens set on over 180 acres of outdoor plantations including 13 public exhibition gardens.
To get to know them you can download the StoryMaps images, videos, and maps, to have immersive stories of the Smithsonian Gardens.
The four best known Smithsonian Gardens are:

 The Hirshhorn Museum and Sculpture Garden

 The Enid A. Haupt Garden: a rooftop garden over the National Museum of African Art, the Arthur M. Sackler Gallery, and the S. Dillon Ripley Center

 The Mary Livingston Ripley Garden with a profusion of flowers in raised beds that creates a distinctive sense of intimacy and informality.

 The Kathrine Dulin Folger Rose Garden: a four-season garden that showcases roses as well as types of plantings that support healthy relationships between people, plants, and insects.
---

The Ukrainian Garden in Cleveland, Ohio:
Peace through mutual understanding
The garden is composed of a series of brick and stone courts connected by paved walks. The south court is accessed by a stone and iron gateway with two bronze plaques and is adorned with many statues, such as the statue of poet Larysa Petrivna Kosach-Kvitka and bronze busts by Kiev-born Alexander Archipenko who immigrated to the United States in the 1920s.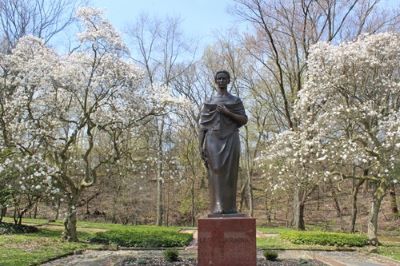 Three bronze busts celebrate nationalist leaders in Ukrainian history: poet and writer Ivan Franko (1856-1916); Grand Prince of Kiev Volodymyr the Great (c. 956-1015); and Taras Hryhorovych Shevchenko, a poet, teacher and artist (1814-1861).
---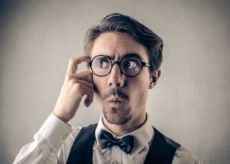 Les Expressions Françaises:
"Lancer des fleurs"
Even though throwing has a kind of aggressive undertone, if you throw flowers to someone, it means that you are throwing… a compliment.
It is widely used in France with another term "se lancer des fleurs" which is a form of self satisfaction, since no one else seems inclined to do it - let's toot our own horn!
---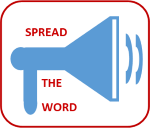 Our next Solidarity Dinner is Thursday April 21, 2022
It will be at Bastille Brasserie & Bar and feature delectable French-inspired cuisine in a relaxing and comforting atmosphere. Founded by Chefs Christophe and Michelle Poteaux, the culinary creations are sparked by the use of seasonal, locally-sourced, and farm fresh ingredients.
Click here to see the menu and register!
---
Ladurée is hiring
Pour ses points de vente de Bethesda et Georgetown Laduree cherche des gens motivés en full-time/part-time avec des postes de serveuses/serveurs, vendeuses/vendeurs, et d'assistante/assistant manager qui veulent grandir avec la compagnie!
For its stores in Bethesda and Georgetown Ladurée is looking for motivated people full-time/part-time waitresses/waiters, salespeople, and assistant assistant manager who want to grow with the company!
Contact: info@ladureedc.com