Solidarity Dinners of the Comité Tricolore at Bastille, VA
Thursday 21 April 2022 from 18:30 to 21:30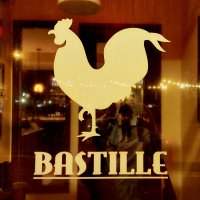 Join us for a nice evening amongst friends of the Comité Tricolore and meet the Chefs!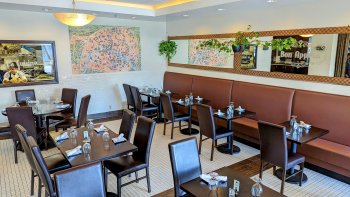 Bastille Brasserie & Bar offers an elevated dining experience, featuring delectable French-inspired cuisine in a relaxing and comforting atmosphere. Founded by Chefs Christophe and Michelle Poteaux, our creations are sparked by the use of seasonal, locally-sourced, and farm fresh ingredients.
Thursday April 21, at 6:30 pm
606 N. Fayette St Alexandria VA 22314
Your participation will help the restaurant AND the community since the price of the ticket includes the price of the meal which goes entirely to the restaurant plus a tax-deductible donation to the CT which goes entirely to one of our beneficiaries. 34 tickets are available at the price of $85 per person, which consists of $60 for your meal (tax and tip included, drinks excluded) and $25 as a donation to the Comité Tricolore (larger donations are of course encouraged). The donation is tax deductible.
Vegetarian options are available
If you are coming with friends, please let us know so that we can seat you together at the same table. We regroup guests at tables of 6 or 8 unless you wish a separate table. Please let us know.
Parking: There is street parking all around the restaurant. No limits after 4pm. The restaurant is 2 blocks from the Braddock Metro station (blue and yellow lines).