Where does the money go?
The Solidarity Subcommittee reviews all the requests received based on recommendations of the French consular social services or directly from individuals.

The Subcommittee determines the urgency, and the most appropriate way to respond to each situation.
Catholic and Protestant Francophone parishes in Washington, D.C. are also involved in the management and allocation of aid granted by the Comité Tricolore to benefit families in need.
How do we proceed?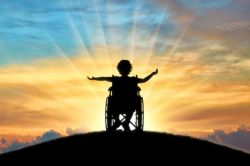 Support, for example, may be given for purchasing a wheelchair, essential medical equipment, or in the form of financial aid for daily needs such as buying food or paying for heating bills, electricity or medical bills.


The Comité Tricolore has intervened in many cases by giving a monthly allowance to recipients in order to enable them to meet rent or health care costs.
The Comité Tricolore is there to help those in difficult time get back on their feet. As such, it has provided short term assistance, including academic assistance or training.

Who is benefiting?
Some example of those who have benefited from the Comité Tricolore's help have been isolated individuals and elderly with insufficient income, a battered woman who had to flee home with her children, a person diagnosed with a degenerative disease with a child at charge, families with disabled children or families faced with difficult physical, moral and/or financial circumstances.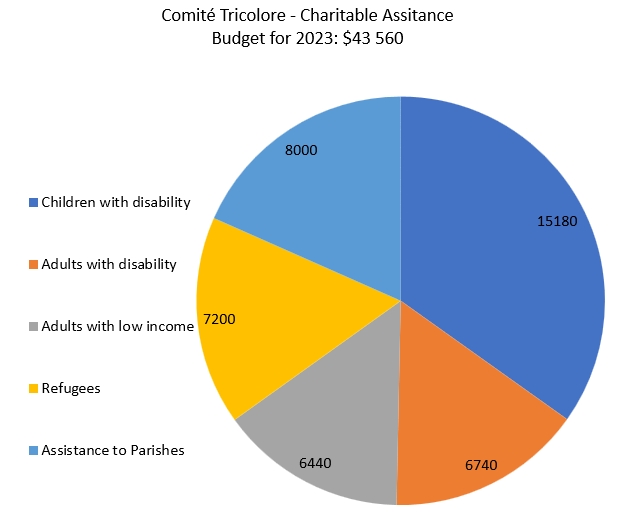 Special programs
The Comité Tricolore has responded to the distress caused by the Covid-19 in our area with many initiatives described in our page "Covid-19 response".
Some of these special programs could be continued with your support; For exemple:


Solidarity Dinners


Hot meals delivery at La Casa Friendship Place