---
Help us make a difference in the lives of those who are struggling.
The Comité Tricolore responds to individual requests for help from those in our community who find themselves in very delicate situations.
---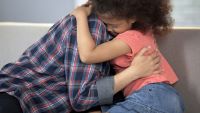 Your donation will be used to support an individual or a family in difficulty. Every month we give support to individuals and families in extremely difficult situations: some with disabled children, some with severe emotional distress who have nowhere else to turn.

These monthly checks help to make a difference in their everyday lives and allows them to get through difficult times with dignity and hope.
---
Find out about what we do and Your Impact and how to Get Involved.
Our deepest gratitude to the Friends of the Comité Tricolore.
Give online
With one click you can give once or make a monthly pledge.
You will be able to choose to donate to the Victor Obadia Fund, honoring the memory of our first President.
Your donation is tax deductible as the Comité Tricolore (Tricolore Committee) is a 501(c)(3) non-profit organization. The Comité Tricolore is run by volunteers.
You can also send your donations by mail or by phone
And participate to the Amazon Smile program (see below how you can do this)
---
Give by mail

If you prefer to send a check:
Make the check to The Tricolore Committee and mail it to:
Michel Laudier, Treasurer CT
2048 Great Falls St.
Falls Church, VA. 22043
---
Give by phone

For cash or stocks donations please contact our Treasurer at +1 571 271 5941.
We can work out the details with you.
---
Your donation is important!

---
Solidarity, tolerance and respect are the guiding principles for the charitable action of the Comité Tricolore.
Moral and financial reports are available by request.