Bastille Day Auctions: Incredible Treats!
Sponsors are lining up, don't miss out
Submit a name for the Victor Obadia Trophy
Once again a great dinner at Ris Restaurant!
---
Bastille Day Auctions: Incredible Treats

We will have both an Online Auction and a Silent Auction!
The Online Auction is now open.
Bid now on great trips and tour packages. New items are being added each week: works of art, gifts, ...this auction closes on July 15th.

Signature B Hotels & Resorts - Voucher for 2 nights with breakfast for 2 guests.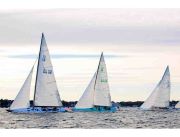 Newport, Rhode Island Yacht Experience! (3 Days + 2 Nights for 2 guests)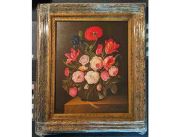 Dutch Oil Painting on Canvas 16" x 20" - Floral Still Life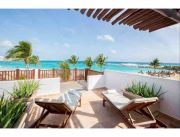 Club Med Resort Vacation
7 night Vacation for 2 guests. - Choose from 5 Locations



---
CLICK on the link below to go directly to our Online Auction and 'View All Items'
https://www.biddingforgood.com/auction/auctionhome.action?auctionId=341699774
Winners of online auction items will be announced at the dinner.
The fun has already started!
Watch for our next newsletter which will have a list of items by category.
---
The Silent Auction on July 15th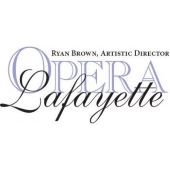 We are also holding many items for the silent auction:
incredible fine dining opportunities, tickets to the best concerts and so much more.
Two tickets to a performance of your choice in Opera Lafayette's 2022/23 season.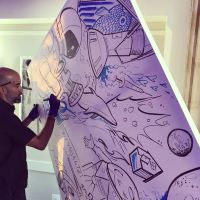 AND A UNIQUE EXPERIENCE:
Artist Rajan Sedalia will create a 4'x5' painting on canvas on a spinning easel.
This live painting performance will be part of our silent auction.
Rajan Sedalia is a graffiti artist who paints live murals that are at the crossroads of many art forms.
You can see a preview of his work on his website at Artjar
To participate in the Silent Auction, you have to come and join us on July 15th!
BUY YOUR TICKETS NOW!
On EventBrite click here or scan the QR Code below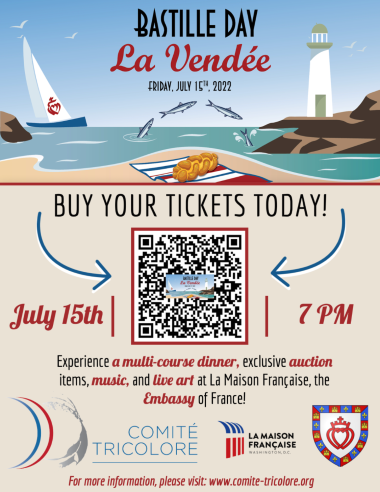 Tickets
Early Bird
$ 180
Sold Out
General Admission
$ 220
Sales end July 10th
Couples General Admission - 2 tickets
$ 400
Sales end July 10th
Benefactor - 1 Ticket
Valet Parking
$ 500
Sales end July 10th
Benefactor Couple - 2 Tickets
Valet Parking
$ 950
Sales end July 10th
Benefactor - Table for 8 Guests
$2,600
Sales end July 10th
The Comité Tricolore (Tricolore Committee) is a 501(c)(3) non-profit organization and will send you a receipt for the tax deductible portion of your participation.

Bastille Day is the annual fundraiser for the Comité Tricolore.
All proceeds from the evening go to sustain our charitable mission throughout the year.
---
Sponsors are lining up, don't miss out
Thank you to our Bastille Day sponsors!
Don't' miss the opportunity to join them – Big or small your contribution is essential to our mission!
Corporate Sponsors:
We thank EDF for their generous contribution.

EDF has been present in North and South America since the late 1990's, developing activities around four business lines: generation, trading, services and innovation and operating world-class assets.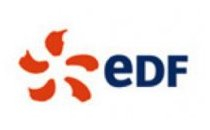 The Group relies on a unique integrated model – from electricity innovation, design, construction, operation, distribution, and all the way to services – to stand out from the competition.
The EDF Group plays a responsible role in addressing climate change, developing smart solutions and collaborative partnerships that contribute to the effective implementation of efficient, flexible and reliable energy systems.
---
Submit a name for the Victor Obadia Trophy
The Comité Tricolore created the VICTOR OBADIA HUMANITARIAN TROPHY in memory of our first President, to be presented to an outstanding individual to honor their achievements, benevolent actions and principles of generosity and compassion.
The applicant must be:
1) A French humanitarian living in the DC, Maryland, Virginia, Delaware and Pennsylvania region whose benevolent actions serve either his/her local community OR a humanitarian of any nationality helping the French or French-American community
2) A reliable, and discreet individual acting with humility
3) An individual recognized by her/his peers for her/his generosity and ethics.
The Nomination Process
The call for nominations is now open.
If you know of an individual who meets these criteria, we invite you to submit an application by August 30, 2022.
The application can be completed online (preferred): Application form 2022
or downloaded here: (WORD document):

Completed forms should be submitted online or sent via email to the President of the Comité at: president@comite-tricolore.org.
This PDF document includes the Trophy definition and and the application form:

For more than forty years, Victor Obadia worked tirelessly to promote French culture, co-found numerous non-profit organizations to build relationships in the French and American communities, and raise funds for those in need in the Washington, DC area.
In order to carry on Victor's legacy, the Comité Tricolore awarded the trophy last year to Marie-Yasmine Auclert for her volunteer work for three different organizations.
For more information go to our webpage "Victor Obadia-Humanitarian Trophy".
---
Once again a great dinner at Ris Restaurant!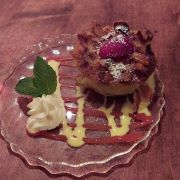 Our Solidarity Dinners are a treat that you can count on to discover new places and be catered to with special menus from the best French restaurants of the D.C. area.
Our 15th solidarity dinner was again a success. We had a great time in a relaxed atmosphere and generous portions of excellent dishes. A whole branzino! waoo! We all decided to go back to Ris restaurant soon.
---
---