Reconnect with your favorite restaurants
Staying Connected Virtually
Staying Connected to our Community
Our members' webinar agenda
---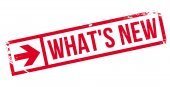 ....REOPENING AND RECONNECTING
Some of our Partner restaurants have reopened within the framework of the new regulations...just a beginning to enjoy outside great food and beautiful weather.
2941 restaurant
Starting June 2nd,
The Terrace will be Open for Outdoor Dining!
(Tasting Menu Only)
Convivial DC
Beginning Friday, May 29th, the patio will be open for limited seating. Please make a reservation.
Café Tatti
As of Friday, May 29th, we will be open
Monday – Saturday
4:30 p.m.-9:00 p.m.
For limited outdoor dining as well as continuing with the take-out option.
---
STAYING CONNECTED...VIRTUALLY
Who would have thought a few months ago that the first thing you would ask a friend is: "Should we meet on Facetime, Zoom or Skype?" rather than: "Should we meet for Lunch, Coffee or Happy Hour?"
Many of us have gotten used to navigating these platforms and they will continue to be part of our lives, so we thought it might be useful to take a step back and look at the differences between them.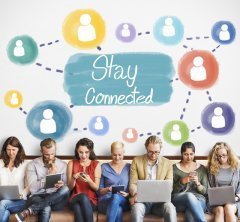 This all started with integrating the phone with the Internet. To give it a smarter look, it got a smarter name VoIP (Voice over Internet Protocol). As we were able to do more and more through the Internet, it went from just phone calls, to video calls, to sharing document. Soon it became quite useful to address the needs of teams working from different locations and was adopted by the general public.


Obviously the 4 largest companies have fought and are still fighting for these markets: Microsoft with Skype and Teams; Apple with FaceTime; Google with Google Hangouts and Google Meet; Facebook with WhatsApp and Messenger Room; and, of course, the not so new kid on the block: Zoom
(1) Microsoft: Skype and Teams
Skype and Teams are available to download on any phone or computer you use.
Skype
Skype was among the first to reach a wide audience and will stay around as the personal and social solution. Microsoft Teams targets businesses with extra privacy and security.
The right way to use Skype:

  Calling a Skype to Skype contact is free.


  For calls over the Internet: there is a dial pad that allows you to dial any phone number anywhere in the world but it requires you to buy Skype Credits or a Subscription.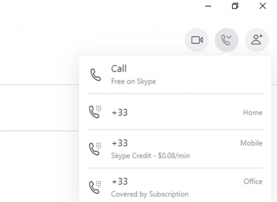 Simple! if you click on the video, you have a video call, with the contact + icon you can add up to 50 people (including you) in a group call.
You can also put a neat picture of your choice as a background so it does not really matter how untidy your room or office looks! (Go to Settings: the three dots next to your name, then click Audio and Video).
You can chat, send a file from your computer, share your screen, schedule a call, send money, pay someone…
and for the social aspect, they have just added a new button: "Meet Now" that lets you invite people from anywhere they are on the Internet, even if they don't have Skype.
Teams
Teams is the business end of Microsoft's video conferencing solutions. You need to download the app and create an account. Then you instantly go from group chat to video conference with the touch of a button with teams of 10 or 10,000 and, of course, you can together access, share, and edit Microsoft applications: Word, PowerPoint, and Excel.
(2) Apple: FaceTime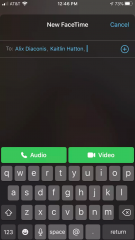 The limiting factor with FaceTime is that you can only use it on an Apple device. Therefore the person you want to reach also needs to have an Apple phone or tablet.
That said, making a FaceTime call is pretty simple, you need to download the application, then you type the person's phone number or email address.
If you want to see the person who is calling you during the phone conversation, just click on Video …
FaceTime let's you have up to 32 people at a time, just click on + .


(3) Google Hangouts and Google Meet
Like Skype you can use it on any device you own.
If you have a Gmail account you automatically have access to both.
Google Hangouts:
On the bottom left of your emails you see these three icons:


If you are not on your Gmail account, just download the Hangouts app and you are basically ready to call, video call, or message.
You can have up to 150 people participating, with only 25 visible on the video call.
Google Meet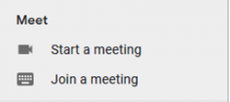 This is Google's answer to Covid-19. You can only SEE 16 people at the same time, but if you're in a meeting with more than 16 other people, there's an option to open the list of participants and see who else is in the meeting - up to 250 participants. At least until September 30, 2020.
To create a new meeting, look on the left handside of your Gmail account above the Hangouts icons
(4) Facebook: WhatsApp and Messenger Rooms
Similar to the Microsoft and Google solutions, you can use it on any device, including your computer.
WhatsApp
To call someone you just need their phone number and of course they need to have downloaded WhatsApp as well.
With voice calls, you can talk to your friends and family for free, even if they are in another country. It is the same with video calls since calls use your phone's Internet connection, instead of your cell plan's voice minutes.
With group chats, you can share messages, photos, and videos with up to 256 people at once, as well as send PDFs, documents, spreadsheets, slideshows etc.
Messenger Rooms
If you have a Facebook account, you most likely have already used messenger, the chat part at the bottom right. You can now open a "room" directly from your Facebook account at the top just below where you create a post. You can have up to 50 people in the room.

Messenger is also a stand-alone app that you can download. It has all your Facebook friends' contacts and now allows you to create a "room" where you can invite not only your Facebook friends but also anyone else you send a link to.
(5) Last but not least: Zoom
Zoom had been steadily growing for the past 9 years as a business solution. With the Covid-19 crisis, it became an overnight mainstream solution.
In just the month of February, it gained as many users as it had during all 2019! They were not ready for this type of growth which resulted in security issues. If you feel worried about Zoom's security go to https://www.tech-moxie.com/ to get some useful tips.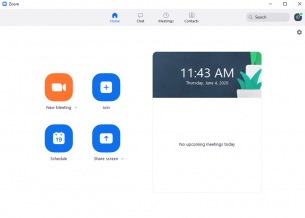 The free basic plan allows you to have 100 participants, but you can only have a 40 minute meeting. The next plan costs $14.99 for 100 participants, but with a meeting time limit of 24 hours!
To join Zoom you need to download their app and create an account. The rest is simple to use. You get a link and a password to share with the people you invite.


We hope this was useful…enjoy the virtual world…and stay connected!
---
STAYING CONNECTED TO OUR COMMUNITY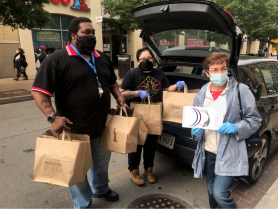 The Solidarité France Covid-19 Project of the French Embassy in partnership with the Comité Tricolore and Friendship Place continues to provide meals prepared by DC area French chefs / restaurants for the residents of La Casa / Friendship place.


We have received a moving testimony and thanks from the director of La Casa:


"I just wanted to send a quick email to thank you and all involved with the wonderful meal delivery. All of the guys at La Casa have loved to receive these meals weekly. This has been a great three weeks and we are looking forward to some more deliveries. I just was talking with staff earlier and we were talking about how much the men at La Casa appreciated the meals and how happy they have been to receive them. Thank you for thinking of us and helping us out."
Up to date, the residents have enjoyed meals from:
The Comité Tricolore has also been involved in deliveries of croissants to DC hospital caregivers and patients.
Furthermore, we continue to respond to individual requests for help from French people in very delicate situations, who are in need, isolated or sick.
We want to thank all of you who have participated in these programs by clicking on our Donate page.