PLAN AHEAD!
Yes, we can still plan ahead. Our agenda is filling up with new events!
Our members have been extremely creative during the pandemic and have found new ways to interest, entertain and support the French-American community.
If you want to plan ahead, go to our website at: https://www.comite-tricolore.org/Agenda or scroll down this newsletter for an overview.
---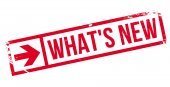 ...The New Normal!

We have all learned to be more creative. Let us know what you have done differently during these past two months and how it has shaped your new normal.
Send us your comments at communication@comite-tricolore.org and we will do a pot-pourri of creative ideas in our next newsletter.
---
SOLIDARITY AS A NEW NORMAL
The Solidarité France Covid 19 project of the French Embassy in partnership with the Comité Tricolore and Friendship Place
Once a week during the pandemic, French Chefs from some of DC's favorite restaurants prepare meals for staff and residents of La Casa / Friendship place, a 40-unit building for homeless men.
The participating chefs / restaurants: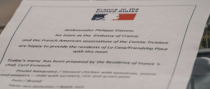 La résidence de l'Ambassadeur de France - Chef Cyril Esneault
Unconventional Diner - Chef David Deshaies
Le Chat Noir - Chef Samuel Ziard
La Ferme - Chef Alain Roussel
Convivial - Chef Cedric Maupillier
La Côte d'Or - Chef Jacques Imperato
Bastille Restaurant - Chef Christophe Poteaux
---
Solidarity with healthcare staff and patients of DC Hospitals.
The Comité Tricolore supports the project of the French Embassy, which is funding the delivery of pastries from Fresh Baguette to healthcare staff and patients at some DC hospitals.
---
Solidarity by and for Local Restaurants and the Food Industry
Le Forum d'aide aux restaurateurs et métiers de bouche, which works principally in French, is animated by the Comité Tricolore and Hughes Cossard of Food Expression .
The Google Group contains a wealth of valuable information for restaurateurs and catering professionals to help you get through the COVID-19 crisis and get out of it in the best possible condition.
The agenda for the May 19th topics is a good indicator of the support it offers:

  Testimonials by Chefs;


  Creation and production of meals delivered to those impacted by the virus;


  Meals and ingredients ready for take away or delivery;


  The new sanitary standards - Hugues Cossard - ServSafe certificate examination and review of the precautions against COVID-19 in the kitchen, meat and fish prep rooms, bakeries and other food manufacturing centers;


  Where to buy food products? Some wholesalers and manufacturers now sell directly to end customers;


  What are the management strategies for the future?
---
Special Donations for a Special Day
And a special thanks to one of our individual members who generously included us in his birthday wish! He asked that instead of gifts, contributions be made to the Comité Tricolore. Not only was his goal met, but his friends responded widely and almost doubled it!
---
And a Special Thanks!
Thank you to all our followers on Facebook or online who are the backbone of our solidarity efforts for going to our Donate page!
---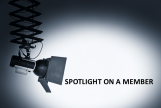 MEET OUR NEW MEMBER:
Alsace Washington DC Association
---
You can now follow the Facebook page of our newest member, the Alsace Washington DC Association @AlsaceWashingtonDC.

The Alsatian community and friends from Washington have decided to join together to:


 Promote Alsace in all its cultural, gastronomic, economic and social activities;


 Organize meetings between friends of Alsace;


 Serve as a network of mutual help and solidarity.
Alsace is renowned for its strong cultural identity, traditions, dialect and... gastronomy!
---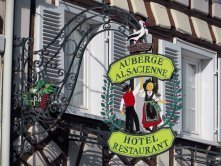 Alsace is a land of passage marked by geography: the Rhine, an essential economic axis; a fertile plain; vineyards known for its Riesling wine and finally the Vosges. Between 1674 and 1945, Alsace was a disputed area between France and Germany. As the home of a double culture, Alsace became a pioneer region in the construction of the European Union with Strasbourg as the seat of the European Parliament.
Alsace is represented outside the region by nearly 60 associations around the world and federated by the International Union of Alsatians Abroad (UIA). New York, Chicago, Boston, Miami, Montreal, Quebec City already have Alsatian associations.
Until recently Washington DC was a "missing link" in North America. So if you want to join contact
rcpvogel@gmail.com