---

Labor Day and "La Rentrée"!
Our Members' "Rentrée Culturelle et Littéraire"
Next Solidarity Dinner at 'La Chaumière'
Spotlight on a Sponsor: Miorini Law, PLLC
Save the Dates!
Les Expressions Françaises": "Ne pas savoir sur quel pied danser"

---
Labor Day and La Rentrée
The focus of Labor Day is recognizing the labor force and the social and economic achievements of workers. First celebrated on September 5, 1882, in New York City, with a parade and festivities, it became a Federal Holiday in 1894. It has become a symbol of "Back to Business" after a summer break.
It corresponds to the generic French term of "La Rentrée" following a well-deserved respite before getting back to more serious matters. French social and economic life used to shut down in August. Today with 5 weeks of vacation, both the months of July and August represent a slow down period for many French businesses.
In September look for:
- "La Rentrée Scolaire" which is the start of the new school year and is accompanied by an 'Allocation de Rentrée Scolaire', to help families with limited resources pay for school supplies.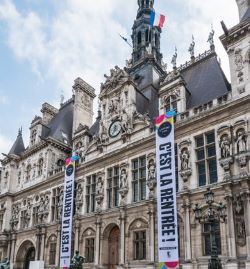 - "La Rentrée Culturelle" with its list of new plays, concerts, art exhibitions, film festivals, and other cultural events that often debut during this period.
- "La Rentrée Littéraire", a highly anticipated moment in the literary world, as many renowned and emerging authors publish their works at this time.
- "La Rentrée Sociale" which often is linked to negotiations on new labor issues that might result in strikes.
- "La Rentrée Politique" which marks a return to full political activity, including parliamentary sessions, debates, policy discussions, and other political events.
---
The Comité Tricolore and "La Rentrée Culturelle"
To enjoy all the events proposed by our Members, don't forget to:

 Follow us on Facebook and/or Instagram to get the latest news,
 Plan in advance, go to our Agenda to see events month by month,
 Last but not least, check your mailbox for the newsletter to get more detailed information on who's who and what's what!
---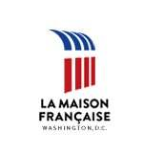 Isabelle Olivier, harpist and jazzwoman, presents the cine concert "The Women Pioneers in Cinema"
La Maison Française
6 September 2023 19:30
https://franceintheus.org/
Isabelle Olivier began by researching women pioneers of cinema. As a tribute to these unfairly forgotten pioneers, she has composed an eclectic program. Click here for details and tickets.
---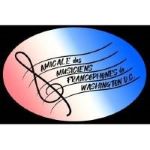 Celebrate Latino History with D.C. Strings at the Wharf
Amicale des Musiciens Francophones de Washington D.C.
10 September 2023 15:00
An enchanting evening of classical music that pays tribute to the rich and vibrant Latino history in Washington, DC. Immerse yourself in the captivating melodies and rhythms that have helped shape the cultural tapestry of our city.
Click here for details and tickets.
---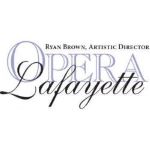 Opera Lafayette Washington, DC Season Kick-off
14 September 2023 18:00
Tregaron Conservancy, Shipman Terrace Washington D.C.
Join Opera Lafayette for an exciting preview of their 2023-24 season! Meet other opera lovers and enjoy a musical interlude from their artists, as well as an introduction to 'The Era of Madame de Maintenon' from Artistic Director Ryan Brown. Light refreshments will be served.
Click here to register (Free).
---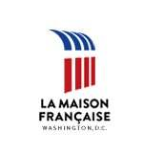 Portrait of Ludmilla as Nina Simone | Musical Play
La Maison Française
21 September 2023 19:30
Singer and actress Ludmilla Dabo, accompanied by 'Molière' Award-winning playwright, director, and musician David Lescot, sings a moving, intimate, and dazzling portrait of Nina Simone, the iconic "High Priestess of Soul."
Click here to register (Free).
---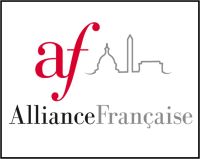 "La Rentrée Littéraire" with the Alliance Française
Alliance Française de Washington
16 September 2023 14:00
https://francedc.org


Doctors At War: Book Discussion with Ellen Hampton
An online conversation with Ellen Hampton who will discuss her new book 'Doctors at War: The Clandestine Battle' against the Nazi Occupation of France tells the stories of physicians in France working to impede the German war effort. This conversation will be in English. You can order your copy of the book at Bonjour Books D.C.
Click here to register.
Panel Discussion: Where can French take you?
21 September 2023 19:00
Panel Discussion with these three extraordinary female entrepreneurs and learn how French changed their lives:
Jennifer Fulton, French Bookstore Owner (Bonjour Books DC)
Anina Belle Giannini, Food Blogger (Le Chef's Wife)
Tori Soudan, Fashion Designer (Tori Soudan Brand)
Click here to register.
---
Next Solidarity Dinner at 'La Chaumière'
On September 26th, let's get back together for our monthly Solidarity Dinner.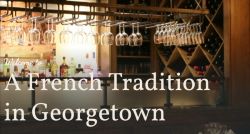 Meet La Chaumière's new owner Gil Fornaris!
Gil started his restaurant career in his hometown of Nice, France, and continued in the United States. With over 35 years of experience, Gil's plan is to continue the tradition of serving traditional French "cuisine gourmande' in an unpretentious atmosphere enhanced by the central stone fireplace and the consistent quality of food prepared by Chef de Cuisine Patrick Moulet.
Click here for details and tickets.

Participation in the dinners is a great way to get to better acquainted with the D.C. area restaurant scene and its great Chefs, to get to know each other, and to support the Comité Tricolore's on-going charitable work.
---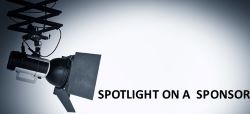 Miorini Law, PLLC
---
**Miorini Law is dedicated to serving individuals and families, helping them secure their future, preserve their assets,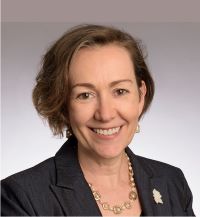 and plan for long-term care needs while dealing with some of life's most difficult decisions, such as protecting and ensuring the care needs of loved ones.
In addition, Yahne Miorini is often a liaison for international probate and other legal matters.
If you have postponed talking to an attorney about these matters, you might want to make a Labor Day resolution and register for one of the online and/or in-person FREE seminars that are available once a month.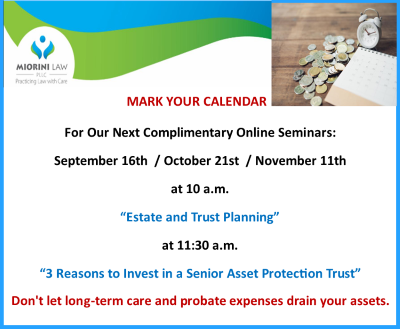 To sign up, click on this link.
Or call Rukhsar Mehrzad at 703-448-6121.
---
Save the Dates!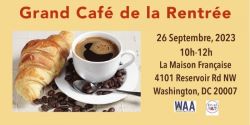 Le Grand Café de la Rentrée de Washington Accueil
26 September 2023 10:00
Vous êtes tous chaleureusement invités ! Cet événement est gratuit et accessible à tous, membres et non membres sur inscription obligatoire.
Pour vous inscrire email bureau@washingtonaccueil.org
---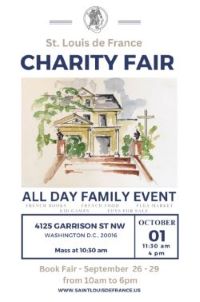 St Louis de France - Kermesse - Charity Fair
Eglise Catholique St Louis de France
1 October 2023 11:30


---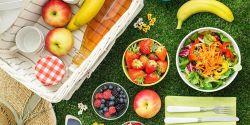 Le Déjeuner sur l'Herbe
October 22th, 2023
Grand déjeuner en plein air, organisé par le Comité Tricolore pour la communauté française de Washington, dans les jardins, et sur une invitation de l'Ambassade de France


---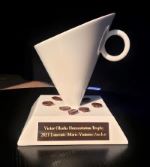 The Victor Obadia Humanitarian Trophy
We are taking nominations until September 30th for the Victor Obadia Humanitarian Trophy. The trophy will be presented to an outstanding individual chosen to honor their benevolent actions and principles of generosity and compassion. Documents can be completed on our website. Click here.
---
Les Expressions Françaises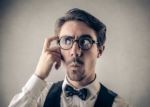 Ne pas savoir sur quel pied danser!
You don't know what to do, you hesitate...of course...
...with so many opportunities you might have a hard time choosing "on which foot to start dancing"!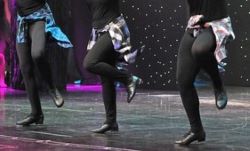 The expression has its source in the fifteenth century: "ne savoir de quel piè danser".
In dance, the order of the steps and the use of the correct foot at the start of the dance step are important. Time has transformed the expression to mean "not knowing which way to go".
---