The Comité Tricolore is all hands on deck to take to safer harbors those who have been affected by life's stormy paths, and to honor those who have devoted time and resources to others.

Victor Obadia Trophy
Giving Tuesday: All Hands on Deck
Save the Date: Holiday dinner
Les expressions françaises : Donner un coup de collier
---
Victor Obadia Trophy
We are pleased to announce that the Laureate of the Victor Obadia Humanitarian Trophy is Mrs Anne Stein-Schneider.
Save the Date for the 2022 Award Ceremony and Cocktail at the French Embassy Monday, December 12, 2022 at 6PM by invitation only.
Please let us know if you wish to receive an invitation.
---
The Trophy

Each year the Comité Tricolore presents the VICTOR OBADIA HUMANITARIAN TROPHY in memory of our first President.
For more than forty years, Victor Obadia worked tirelessly to introduce French culture, co-found numerous non-profit organizations to build relationships in the French and American communities, and raise funds for those in need in the Washington, DC area.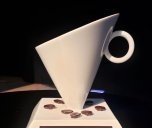 The shape of the trophy pays homage to Victor's career as the first importer of coffee, espresso machines and French fine goods in the DC area. It incorporates his initials: the shape of the cup is a V and the handle is an O. Sharing a cup of coffee is a symbol of communality. (Design: J-P Krukowicz; manufactured by LR-Paris).


---
The recipient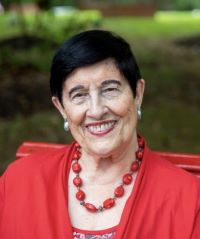 Anne Stein-Schneider has spent a 'A Life of Giving'. She was born in Ambert, Auvergne, a now famous place for producing arguably the finest blue cheese in France, the Fourme d'Ambert.
In Italy, she met her future husband, Pasteur Herbert Stein-Schneider, who was the French Protestant Church pastor of Washington, DC (1950 to 1990). The congregation met every Sunday at St. John's Church (The Church of the Presidents) on Lafayette Square, across from the White House.
It is only a coincidence that the Marquis de Lafayette, for whom the square is named, and another Auvergnat, was a distant cousin.
It has now been exactly 60 years that Anne has served the French community in Washington DC with dedication, distinction, and unmatched enthusiasm, creating and organizing many activities such as:
The Déjeuners du Mercredi: weekly lunches and a presentation covering French topics such as history, art, music, politics, cuisine etc.
For High Schools: holding French classes in her home to introduce French food and culture.
For the American University: introducing high-level American executives to French culture.
For the Cercle Français of the French Protestant church: providing the latest information on French cultural events in the Washington area.
For the American Bicentennial events of the 4th of July, 1976: hosting a French table on the Mall for 5 days, serving thousands of people.
She is also:
An active member of the Club d'Amitié Franco-Internationale.
A fundraiser for Vieilles Maisons Françaises to establish funding for the restoration of historic French structures.
A 32 year member of WAA where she welcomed newly arrived French citizens weekly at the French Embassy.
A decorated French citizen of the Ordre du Mérite.

VISIT the French Church Bazaar on December 3rd. She is a board member, so don't miss this opportunity to meet her in person! (Details below in our Agenda.)
And for more of her accomplishments go to our webpage regarding the event.
---
All Hands on Deck for our Beneficiaries
SAVE THE DATE: GIVING TUESDAY IS NOVEMBER 29TH...
HELP US MAKE IT A VERY SPECIAL DATE FOR OUR BENEFICIARIES!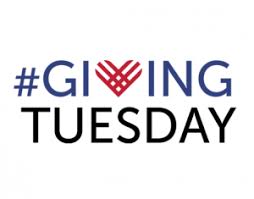 Join us in supporting the Solidarity mission of the Comité Tricolore to make a difference in the lives of the less fortunate in our community.
Your contribution will make an impact, whether you donate $5 or $500.
Many hands make light work and every little bit helps.
Every month we give support to individuals and families in extremely difficult situations: some with disabled children, abandoned girls, some with severe emotional distress who have nowhere else to turn. These monthly checks help to make a difference in their everyday lives and allows them to get through difficult times with dignity and hope.
Members of the CT meet regularly to review the needs, decide the level of help required, and increase or terminate the aid based on the situation.
This is an ongoing program and every month we help to support these individuals and families. We organize many events: including our Solidarity Dinners and Bastille Day that you have come to enjoy and we will continue to do so, but this is not enough to sustain our programs and make sure we do not turn anyone away.
Giving Tuesday is a great opportunity to support our mission.
And of course, it would be of great assistance to the CT if you would become a monthly supporter.

---
Holiday Dinner of the Comité Tricolore at Convivial DC
6 December 2022 18:30
The word "Convivial," like Chef/Owner Cedric Maupillier, is both French & American. Defined as "fond of feasting, eating, and good company," it is not just the restaurant's name, but its credo.

Chef Cedric has prepared a festive Holiday menu honoring French traditions. How about tasting some "Boudin blanc de Noël" or "Bûche de Noël"?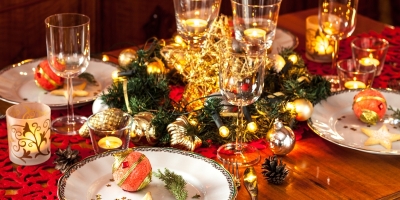 For this Dinner, no donation to the Comité Tricolore has been added to the the ticket price.
The price of the ticket represents only the price of the meal going to the restaurant. When you get your ticket, you will have an opportunity to add a tax-deductible donation to the CT which will go entirely to our beneficiaries. We are counting on your generosity for this end of the year event to help us continue our charitable mission.
40 tickets are available at the price of $ 95 per person (tax and tip included, drinks excluded.)
If you are coming with friends, please let us know so that we can seat you together at the same table.
Click here for details and registration.
---
Les Expressions Françaises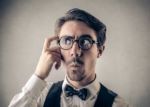 Donner un Coup de Collier
We are of course not talking about a necklace but of the collar of the harness placed around the animal's neck that transmits the traction force.
From the Middle Ages on the value of horses as a resource for improving agricultural production increased as horses started to replace oxen. The collar replaced the yoke to reduce pressure on the horse's windpipe.
The expression is said to have appeared in the 18th century and became a reference to hard work and difficult things to pull off.
---
Get to know our Members

Check our website to get to know each of our member organizations since we cannot include all their offers. You might also be interested in joining them either to support them or to take full advantage of their great cultural programs.
Just scan this QR code and go straight to our Homepage.