---
Doing what is necessary
Doing what is possible
Doing the impossible
Les Expressions Françaises: "Donner libre cours"
---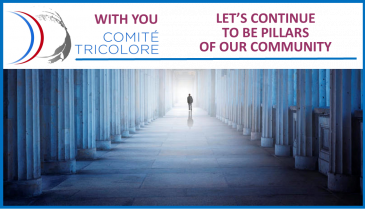 "Start by doing what's necessary; then do what's possible;
and suddenly you are doing the impossible."
This quote from St Francis of Assisi is what the Comité Tricolore is trying to do for those in our community who are sometimes facing insurmountable hardships.

Out of respect and the need for privacy we are very discreet, but since images speak for themselves here is a visual reminder of the good that your contributions help us to achieve.
---

Doing what is necessary
---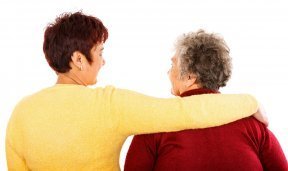 Our beneficiaries are faced with unpredictable, short or long-term problems that are impossible to solve alone.
The CT is there for them, to help in their struggles and accompany them in finding appropriate solutions.
---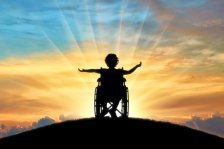 We help those in dire need. Some have long-term disabilities or problems related to old age such as dementia.

Others have to take care of children with serious developmental issues and often debilitating conditions.
---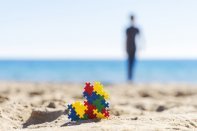 Our Solidarity Committee meets regularly to find ways to best address these issues, determine the level of help needed, and decrease or stop aid as the situation evolves.
---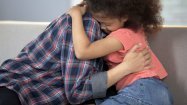 Every month our treasurer sends checks to families who need help to raise children with disabilities such as autism or abandoned individuals.
---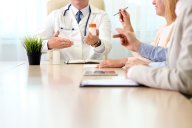 We are also helping two families whose children must go for treatments that last several months at NIH - one a bone marrow transplant (Aplasia) anti-rejection treatment.
---
Doing what is possible
We rely on the many events that you have come to enjoy, such as Bastille Day, Dîner du Siècle, Solidarity Dinners, and on our annual donation campaign. A monthly donation, however small, would help us to better manage our response to these needs.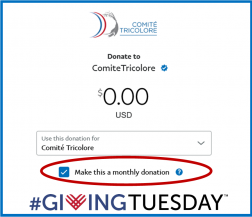 ---
Suddenly you are doing the impossible
We want to thank all of you, who over the years have helped us do what at times seemed impossible.

Each time we are faced with a new challenge we have been able to count on you, and thanks to you our beneficiaries have a better quality of life, are able to surmount their difficulties and are living without the fear of tomorrow.
---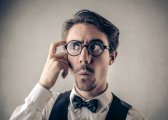 "Donner libre cours" (Give free rein)
This expression has been widely in use since the 19th century. It most likely refers to the course of a river that that flows freely, and means that you should not try to restrain or hold it back.
The expression is often used with "donner libre cours" to your imagination, but we will use it today with:

"donner libre cours" to your generosity!
---