Solidarity Dinner of the Comité Tricolore at La Côte d'Or
Tuesday 2 February 2021 from 18:30 to 21:30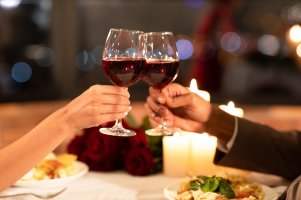 How about enjoying a special dinner prepared just for us by one of the Comité Tricolore great restaurant partners?
Meet Chef Jacques Imperato while helping the community! Your participation will help the restaurant AND the community since the price of the ticket includes the price of the meal which goes entirely to the restaurant plus a tax-deductible donation to the CT which goes entirely to one of our beneficiaries.
Vegetarian options are available.
20 tickets are available at the price of $ 75 per person, which consists of $50 for your meal (tax and tip included, drinks excluded) and $25 as a donation to the Comité Tricolore (larger donations are of course encouraged). The donation is tax deductible. Parties of 2 minimum and 6 maximum.
All COVID 19 sanitary protocols will be respected. You will be asked to wear a mask when entering the restaurant and walking around. Your party will be assigned a separate table unless you indicate wishing to join another party. Please do not attend if you are experiencing any symptoms of COVID-19. Tables are for 6 people maximum (COVID-19 protocol) and 2 minimum.
TO GO Option: If you wish to pick-up your dinner(s) and enjoy it at home, please send your pick-up time and menu choices to Jean-Philippe Krukowicz: jp@gtlinens.com . Choose the Ticket "Dinner To Go" to buy your dinner(s). Thank you!
Tuesday February 2, at 6:30 pm
At La Côte D'Or Café
6876 Lee Hwy. Arlington, VA 22213
Register here:
https://www.eventbrite.com/e/solidarity-dinner-of-the-comite-tricolore-at-la-cote-dor-cafe-tickets-137321128191
Menu: