The role of France in the American War of Independence
Thursday 27 October 2022 from 13:30 to 16:30
Dr. Iris de Rode will present her book published in March 2022 (Honoré de Champion): "François-Jean de Chastellux, un soldat-philosophe dans le monde atlantique à l'époque des Lumières"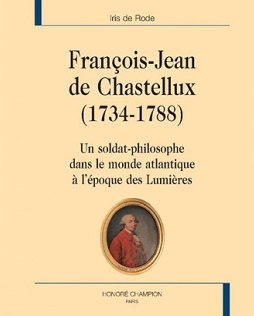 This book presents an intellectual biography of the soldier-philosopher François-Jean de Chastellux (1734-1788) at the crossroads of cultural, military, social and Atlantic history. Although little known today, François-Jean de Chastellux played a central role in the Franco-American alliance at the time of American independence. This role is manifested in his military, but also intellectual, scientific, commercial and political exchanges. This study sheds new light on the birth of Franco-American relations in all its facets.
Doors will open at 1:30PM for coffee. Guests will have the opportunity to meet with the American Friends of Lafayette, the Lafayette Trail and the Mount Vernon Ladies' Association. Facsimiles of Chastellux's letters will also be exhibited. The conference will start at 2:30PM.
Welcome message by the Ambassador of France to the United States, Philippe Etienne
Introductory remarks by Dr. Douglas Bradburn, President and CEO, George Washington's Mount Vernon
Moderated by Dr. Vincent Michelot , Attaché for Higher Education at the Embassy of France
The presentation by Dr. Iris de Rode will be followed by a Q&A.
This event is free. Registration is mandatory: https://www.eventbrite.com/e/424638544317