Victor Obadia Humanitarian Trophy award ceremony
Tuesday 2 November 2021 from 18:00 to 20:00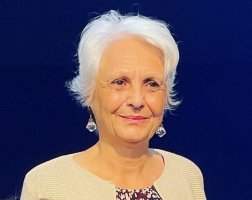 The Comité Tricolore is proud to create the VICTOR OBADIA HUMANITARIAN TROPHY in memory of our first President.
For more than forty years, Victor Obadia worked tirelessly to introduce French culture, co-found numerous non-profit organizations to build relationships in the French and American communities, and raise funds for those in need in the Washington, DC area.
In order to carry on Victor's legacy, the Comité Tricolore is proud to introduce the first Victor Obadia Humanitarian Trophy in recognition of our friend Victor who dedicated his life strengthening ties in the French-American community. This trophy will be presented to an outstanding individual to honor their achievements, benevolent actions and principles of generosity and compassion.
Marie-Yasmine Auclert is the Victor Obadia Humanitarian Trophy laureate for 2021.
Marie, a French citizen, is rewarded for her voluntary work for three different organizations. She is co-leader of GRE (Groupe Reflexion Ecoute), a support group for French and francophone expats in the DC area and she is co-leader of the Washington Accueil Association's Charity Club, which raises money for various causes and organizes food and clothes drives. She is a volunteer local representative for Mayan Hands, a nonprofit dedicated to providing economic and educational opportunities to Mayan women and girls in Guatemala.
More details here
By Invitation only. If you would like to attend, please let us know: president@comite-tricolore.org